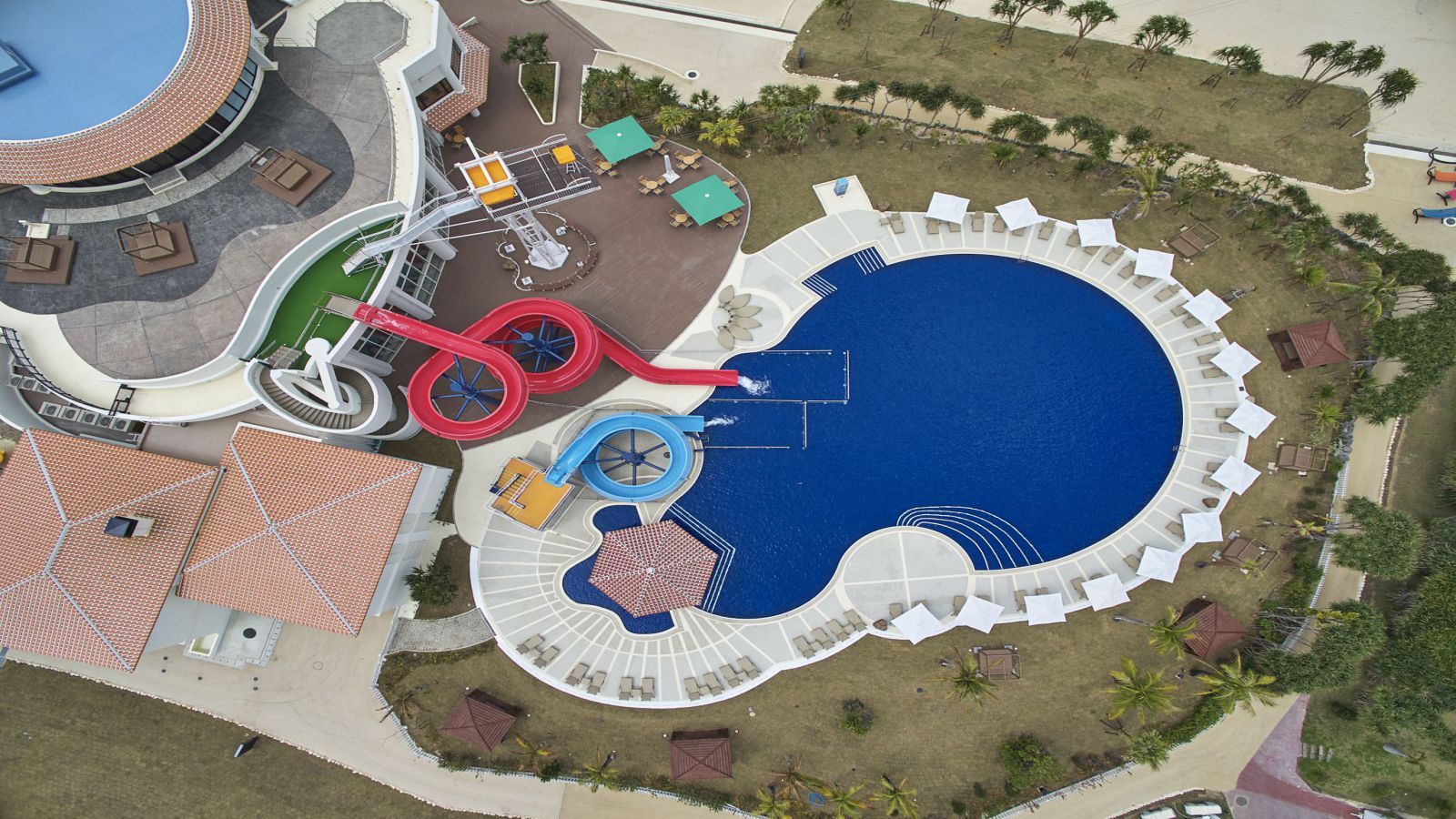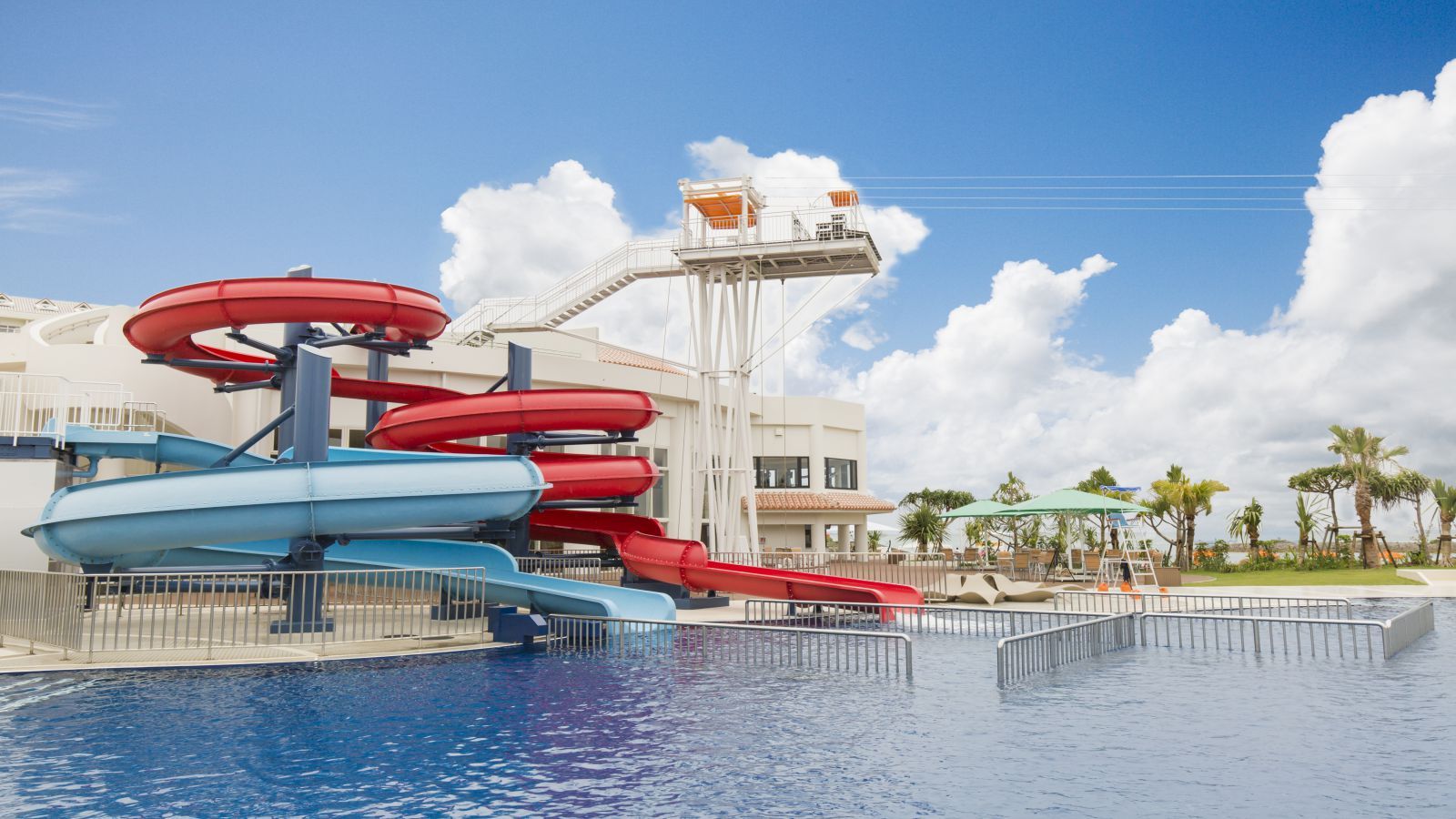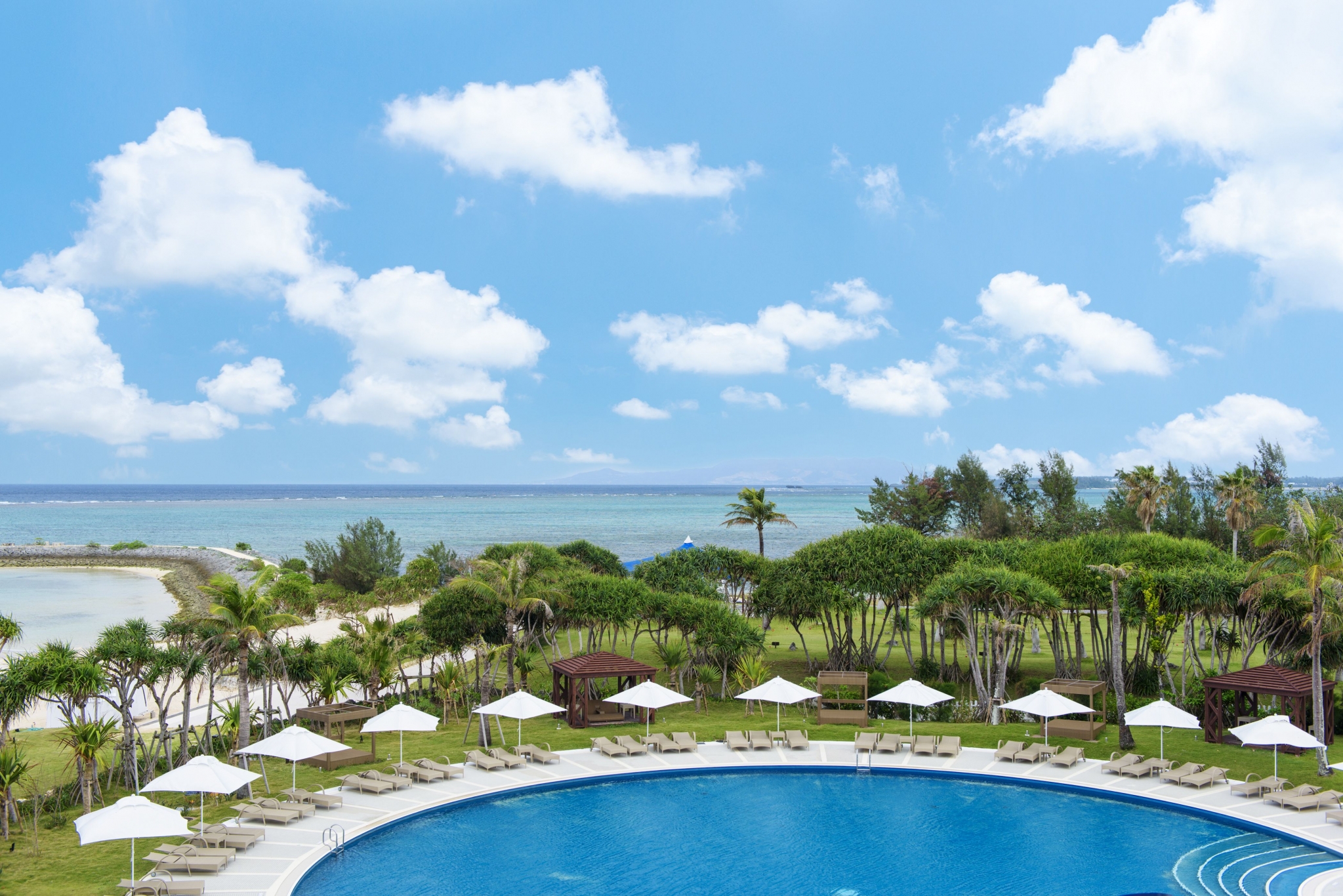 The Garden Pool takes its name from the location, surrounded by beautiful trees and flowers. Come and relax at the poolside, or enjoy The Twister waterslide. Children's pool at 30 cm depth is also available. Seasonal operations only, usually from the spring holidays through October. CLOSED November through the winter months. *Operation months and times are subject to change without notice.
Operation hours differ based on seasonality
Fee for Hotel Guest/ Resort Pass for Visitors

Remarks Pool Depth: from 100cm to 140cm
Waterslide, must be at least 120 cm tall
Children's pool 30cm depth.
Children must be accompanied by an adult at all times.
Operation hours
8:30 AM-5:30 PM (Seasonal Operations)
Open from March 17, 2018 to october 31, 2018