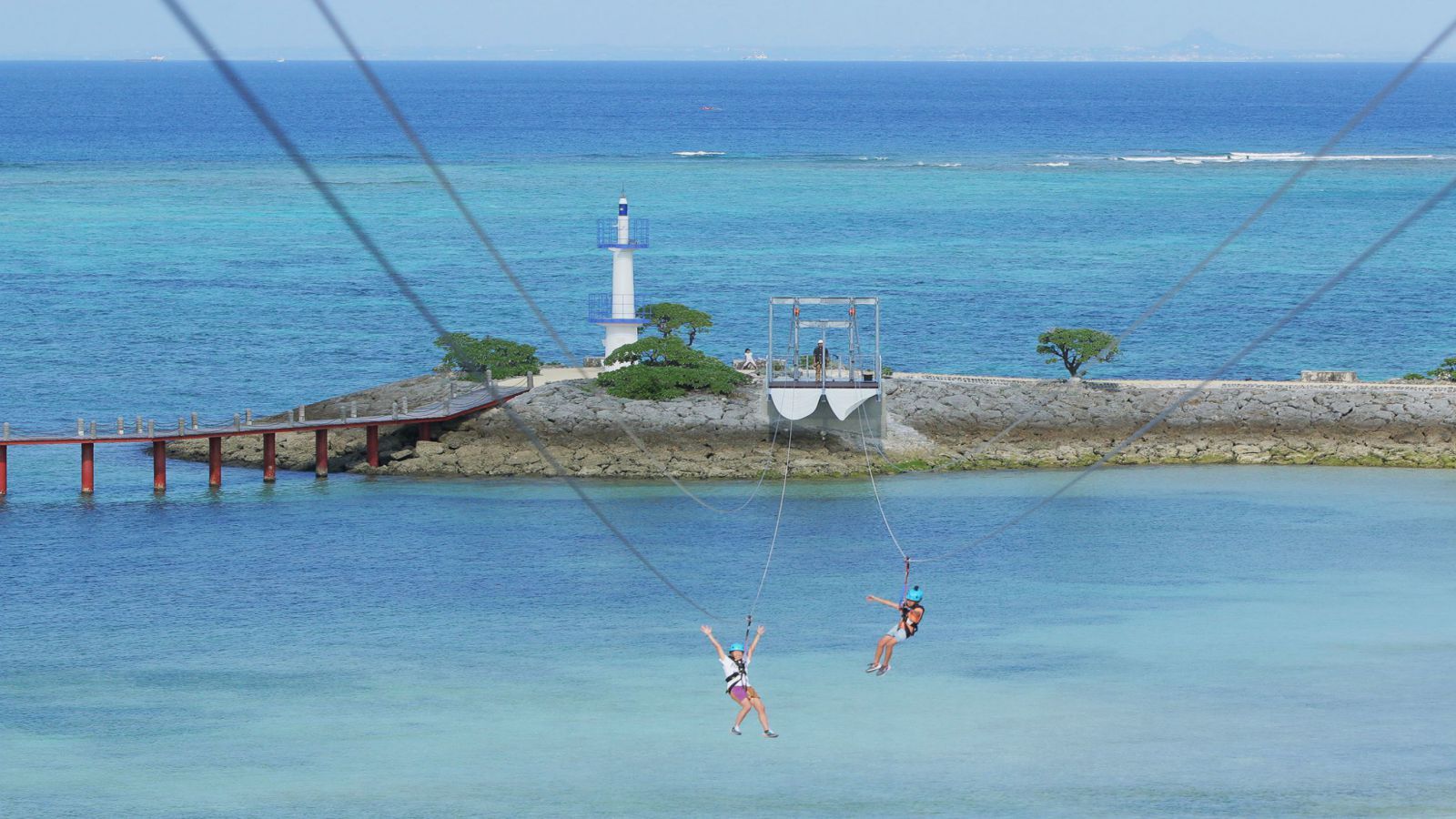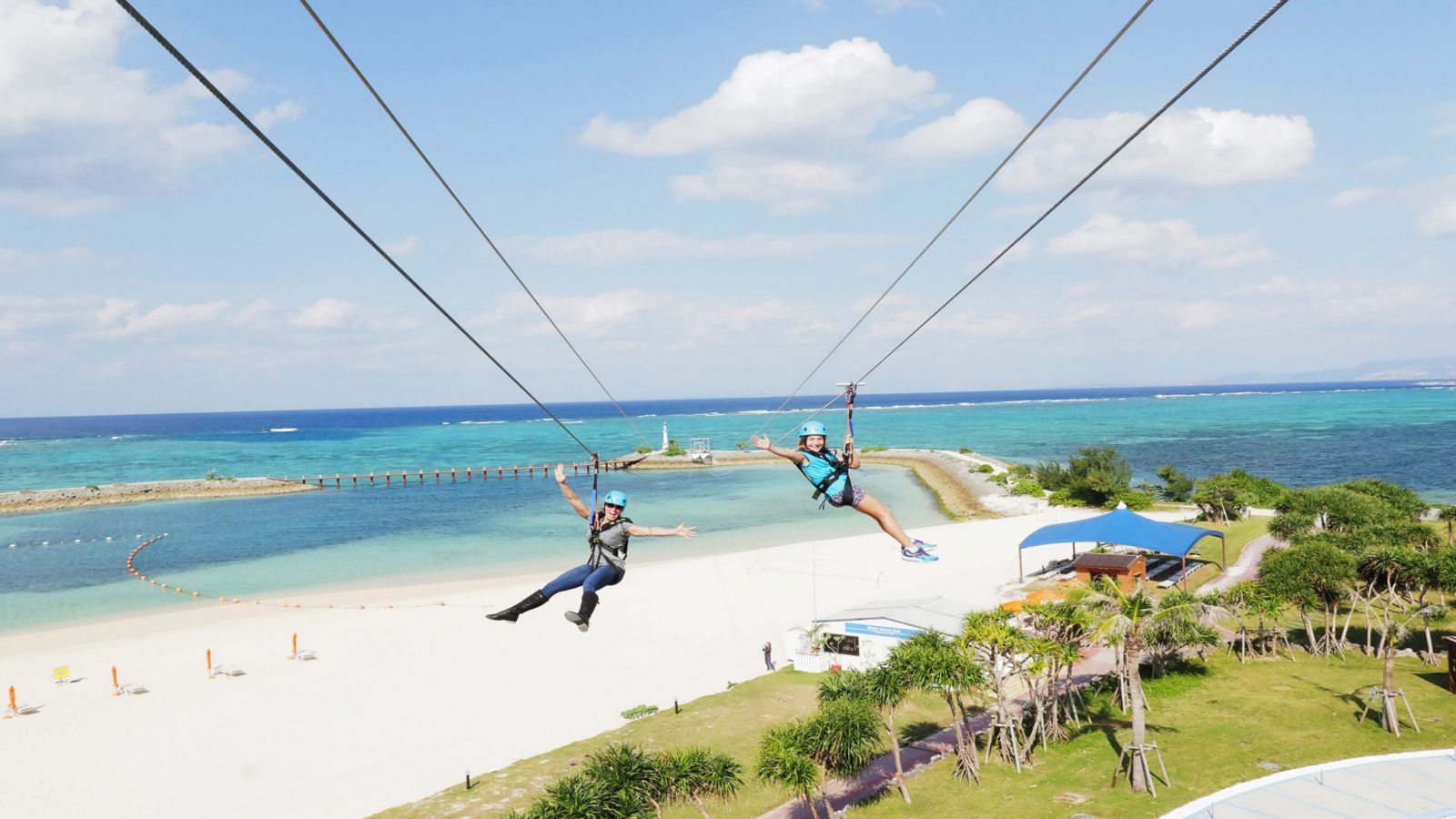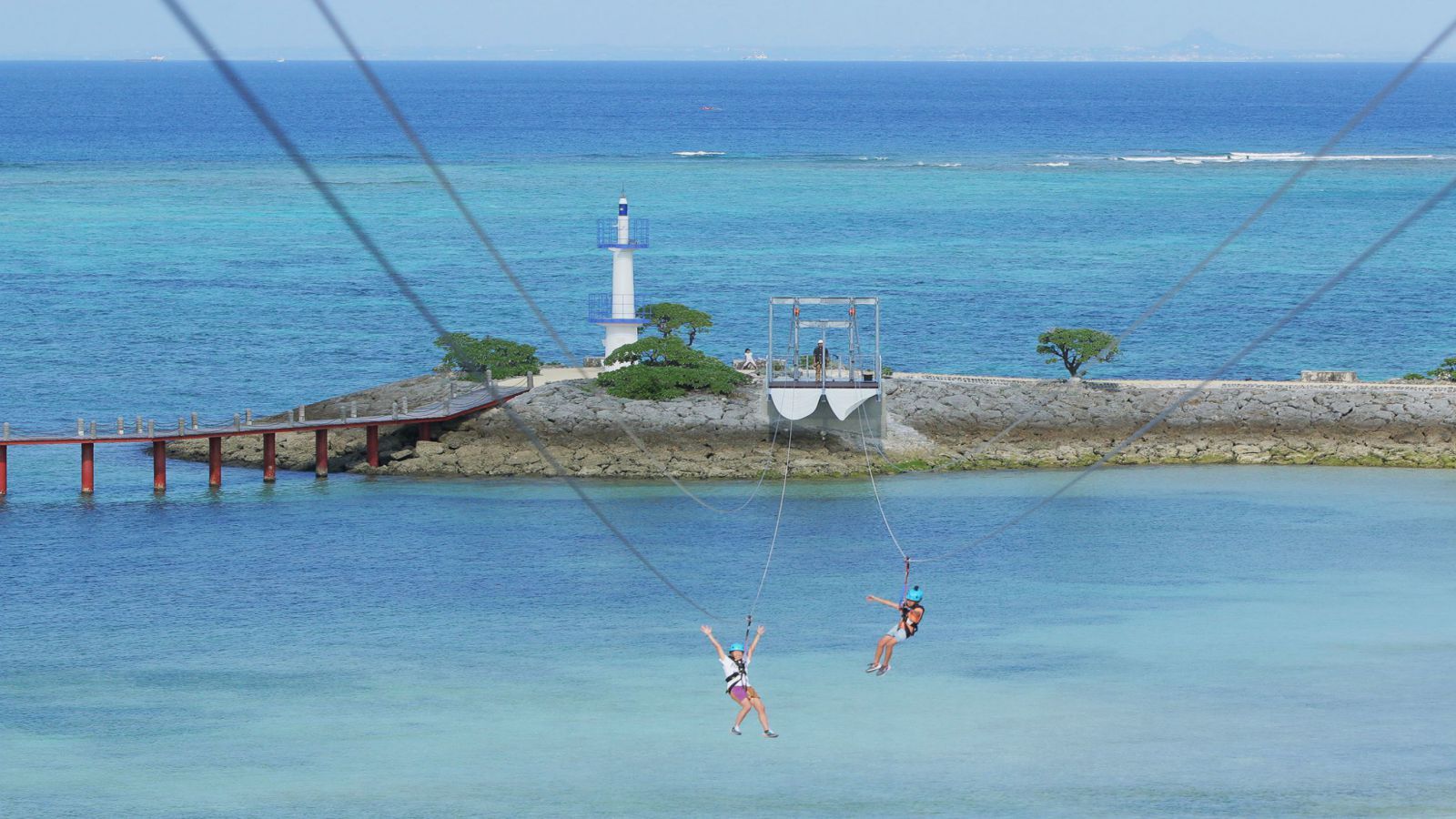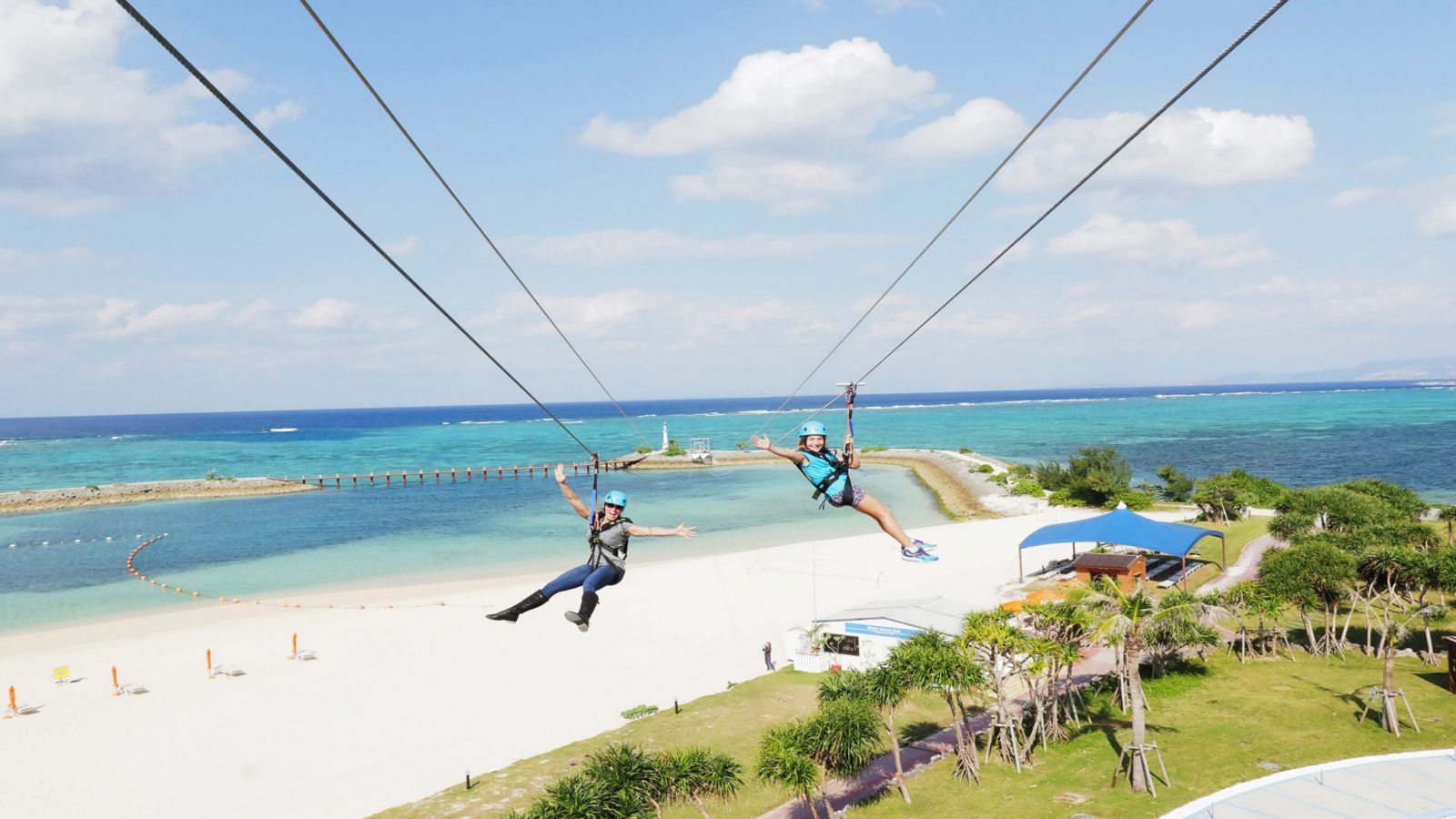 The island's one and only overwater zipline is here. Take off from the top floor of Nuchigusui, and enjoy the 250m ride across the crystal clear ocean. Landing is at the ocean promenade lighthouse. The ride is 250 meters long and the speed can be as fast as 30km/h. Registration at the Beach Play Counter.
Located next to the "MegaZIP" is our new attraction, the "GoFall". Jump from 13m above the ground and enjoy the thrill and excitement.
Prices
HOTEL GUEST(tax excluded)
MegaZip (1 time) @JPY1,200 (JPY1,296G) GoFall (1 time) @JPY800 (JPY864G)
Zip n' Fall (1 time) @JPY1,500 (JPY1,620G)
Registration & payment at the Beach Play Counter, then to the harness fitting area. Cannot access from inside Nuchigusui. No age/height restrictions. Weight must be at least 25kg up to 130kg. Must fit harness properly Terms & Conditions on separate sheet.
VISITOR(tax excluded)
MegaZip (1 time) @JPY1,500 (JPY1,620G) GoFall (1 time) @JPY1,000 (JPY1,080G)
Zip n' Go (1 time) @JPY2,000 (JPY2,160G)
In-house group price (50pax & above) MegaZip (1 time) @JPY500 (JPY500G) per person (tax excluded)
Drone 5.2K Video Shooting