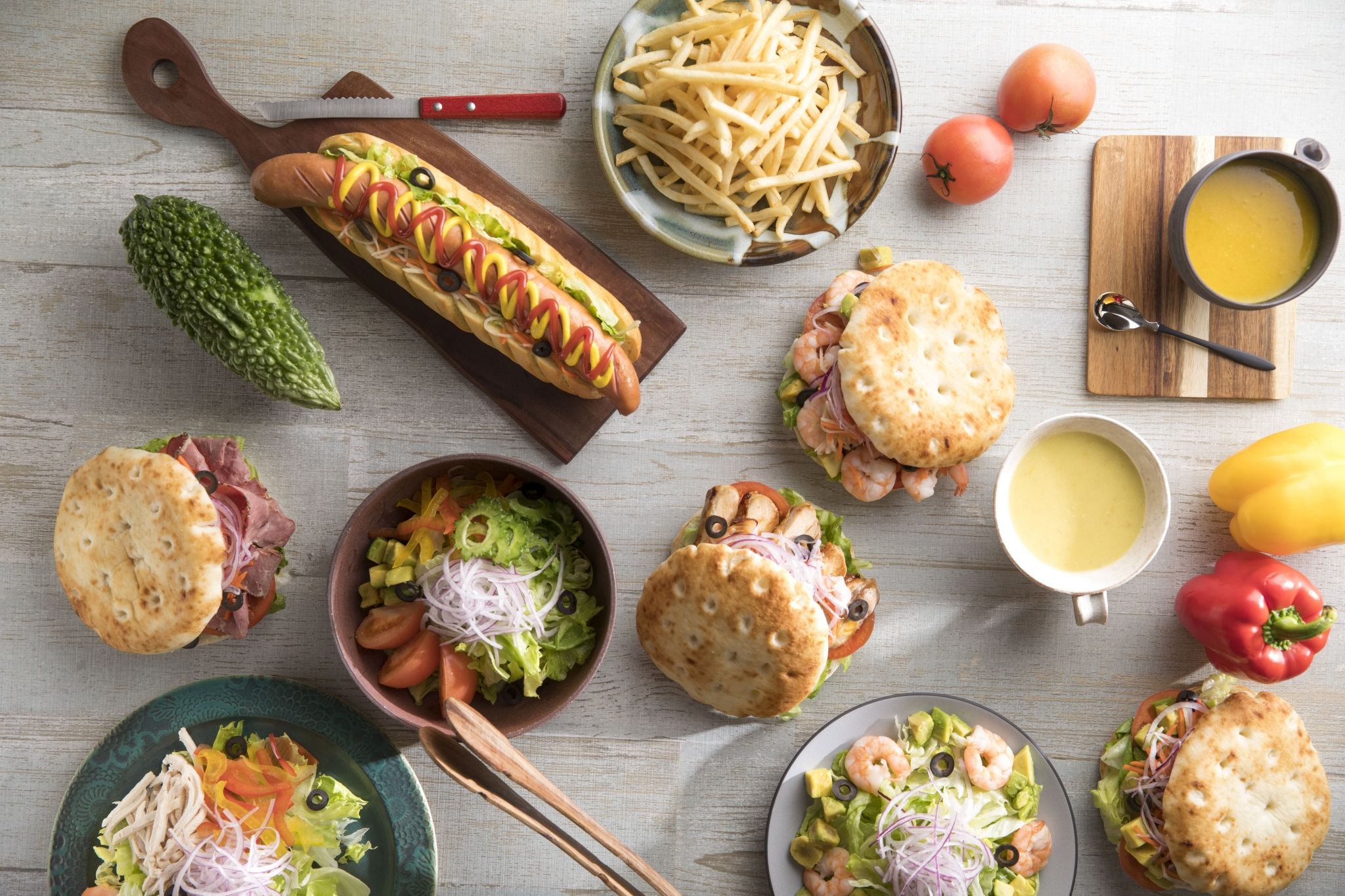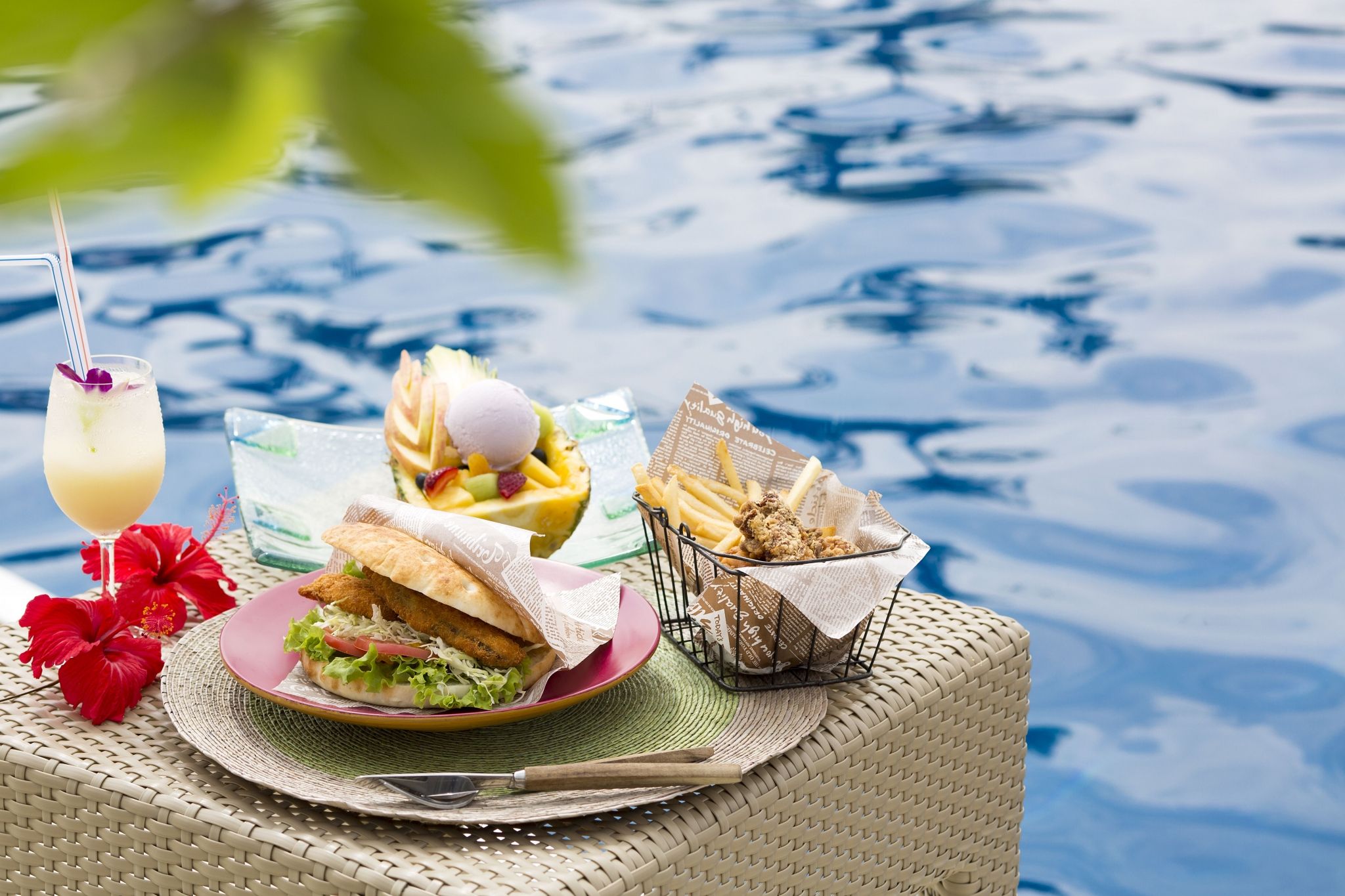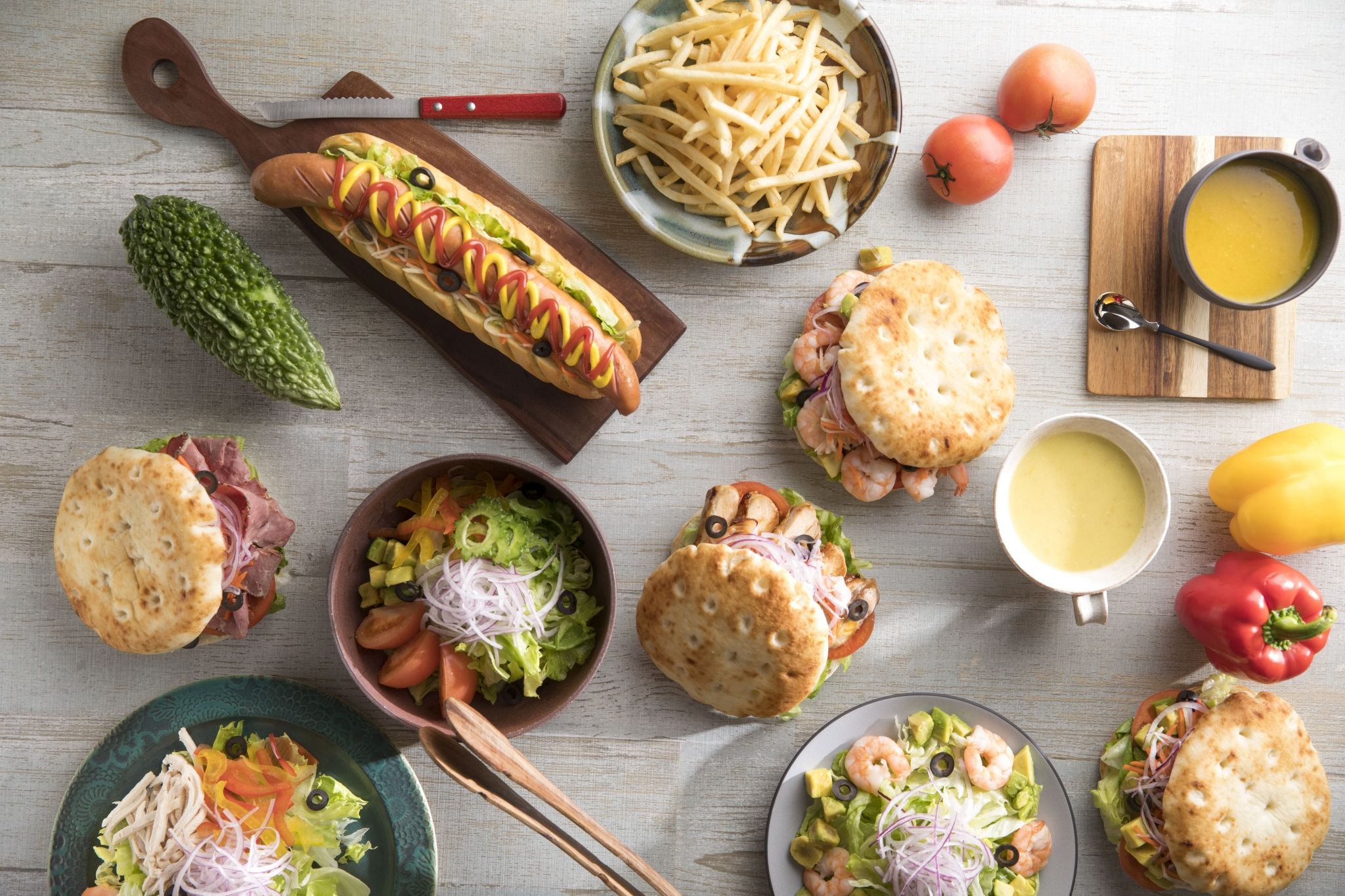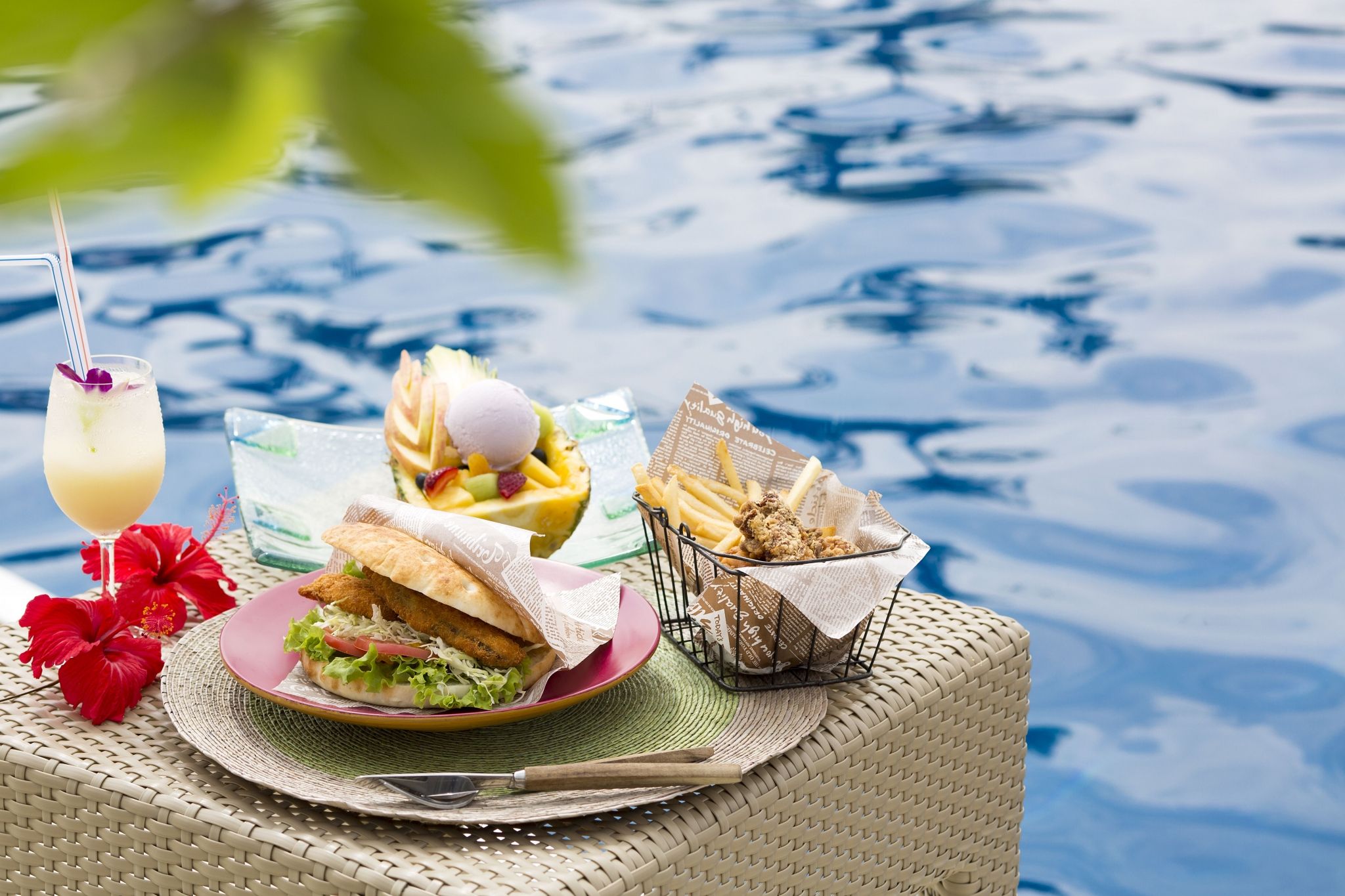 Our poolside cafe serving light meals and refreshing drinks to quench your thirst.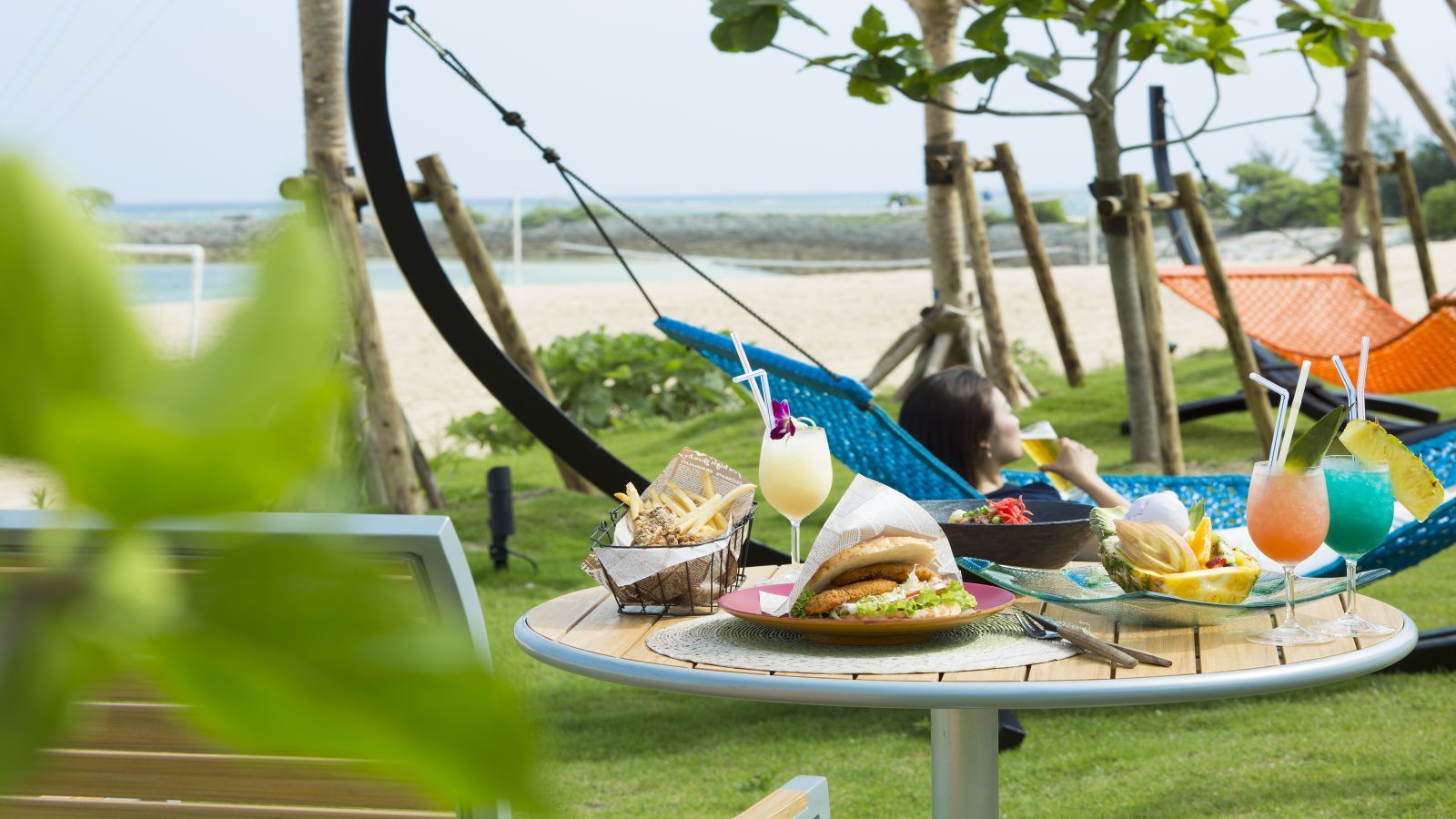 Cuisine: Light meals, Alcohol, Soft Drinks
Location: "Nuchigusui" Fun, Wellness & Spa 1st Floor
Capacity: 15 seats
Tel: +81-(0)98-965-2497
Openning hours: Seasonal Operations
11:00 AM-5:00 PM (March 17 - end of June)
Teriyaki Chicken Sandwich 1,000yen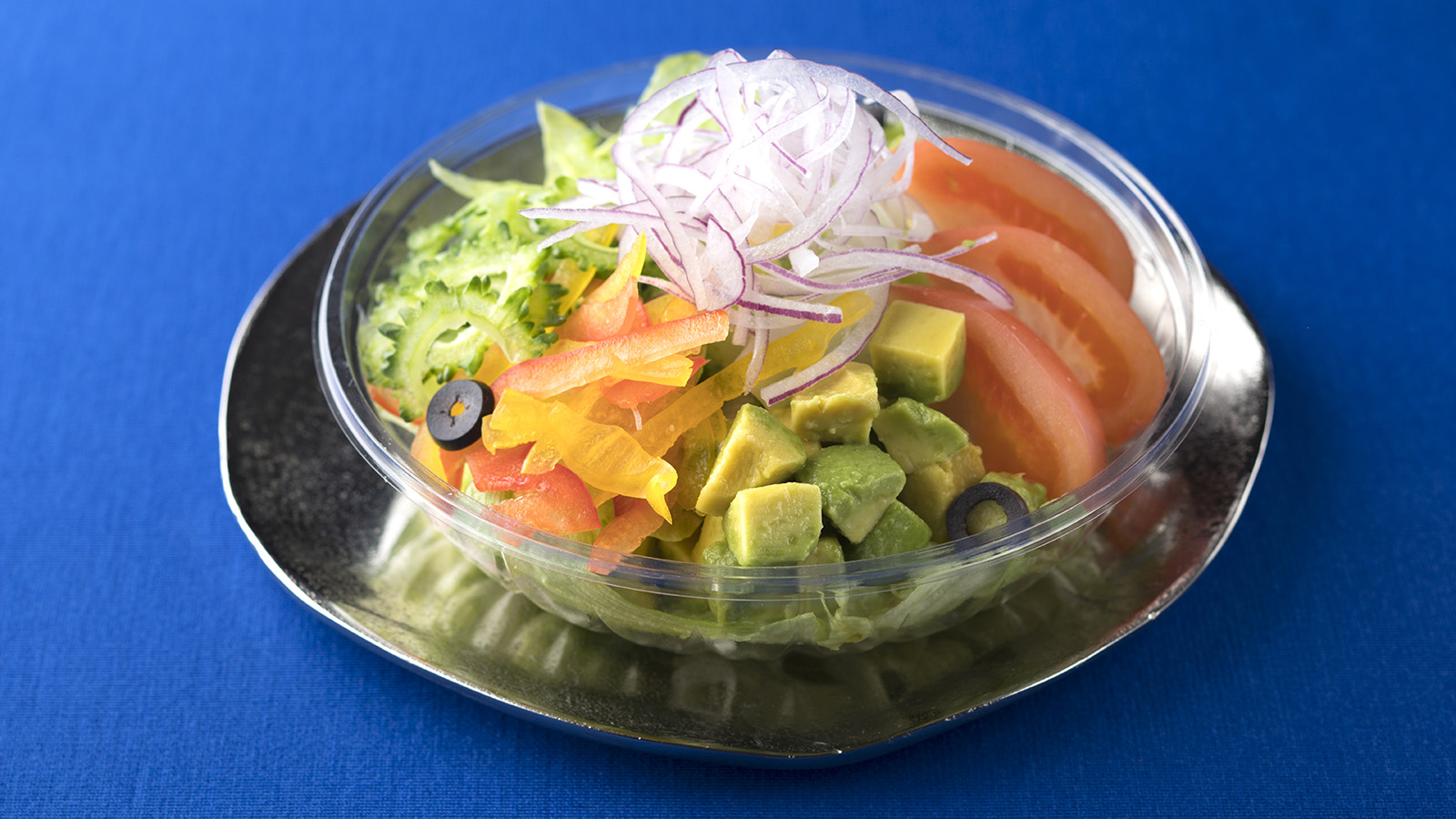 Healthy Vegetable Salad 800yen
Chilled Pumpkin Soup 400yen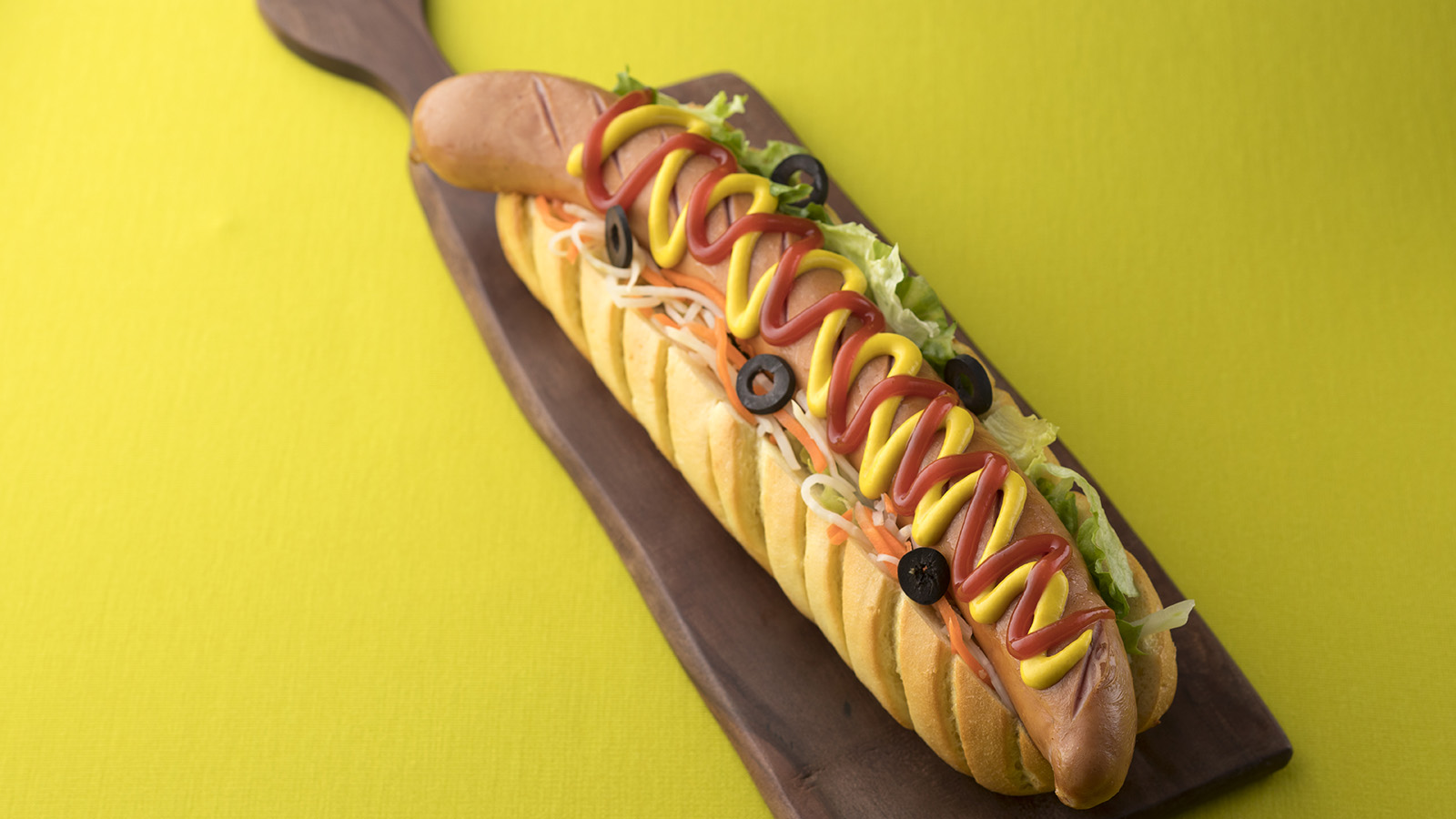 Sunmarina Hot Dog 1,800yen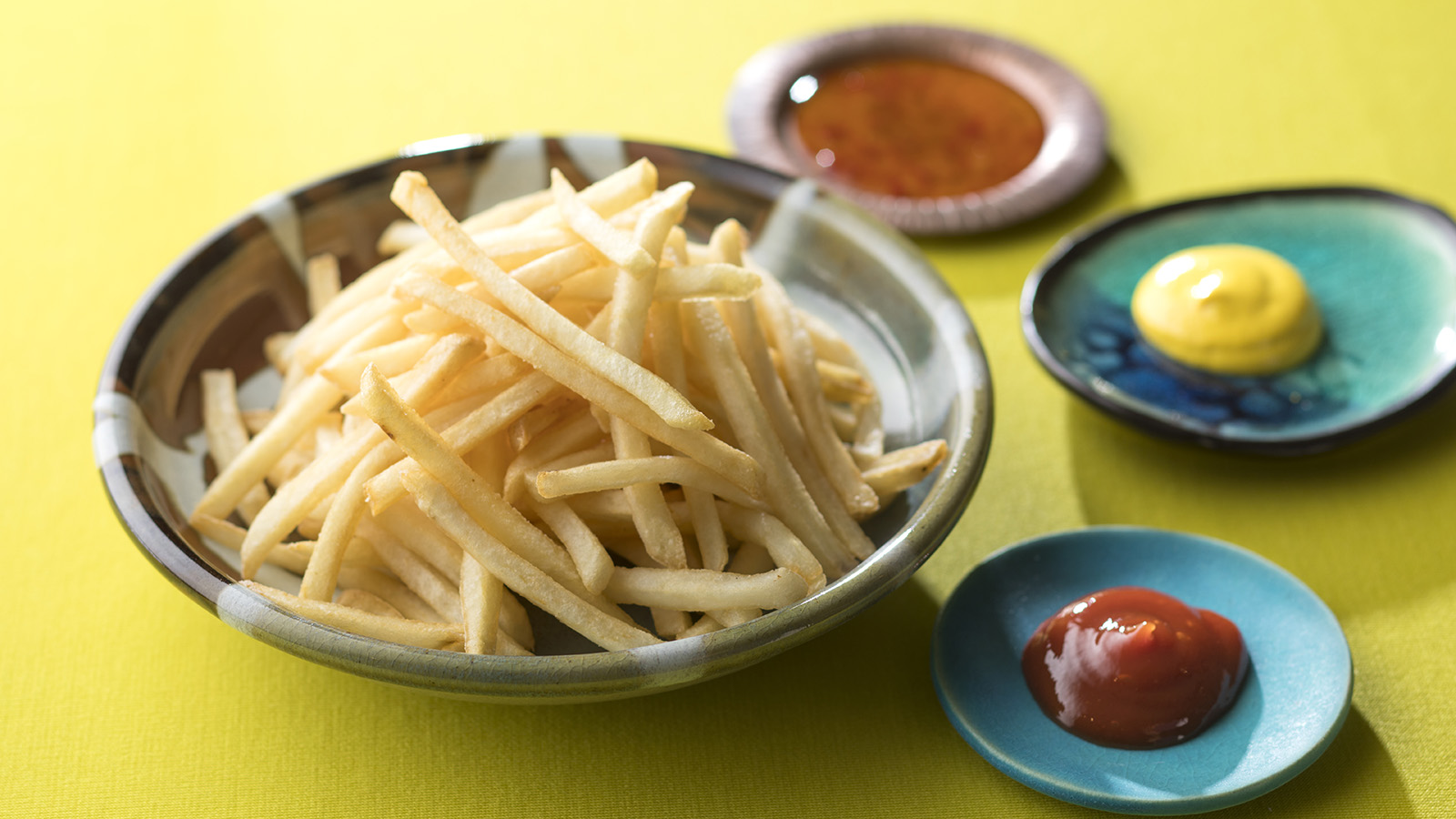 French Fries 400yen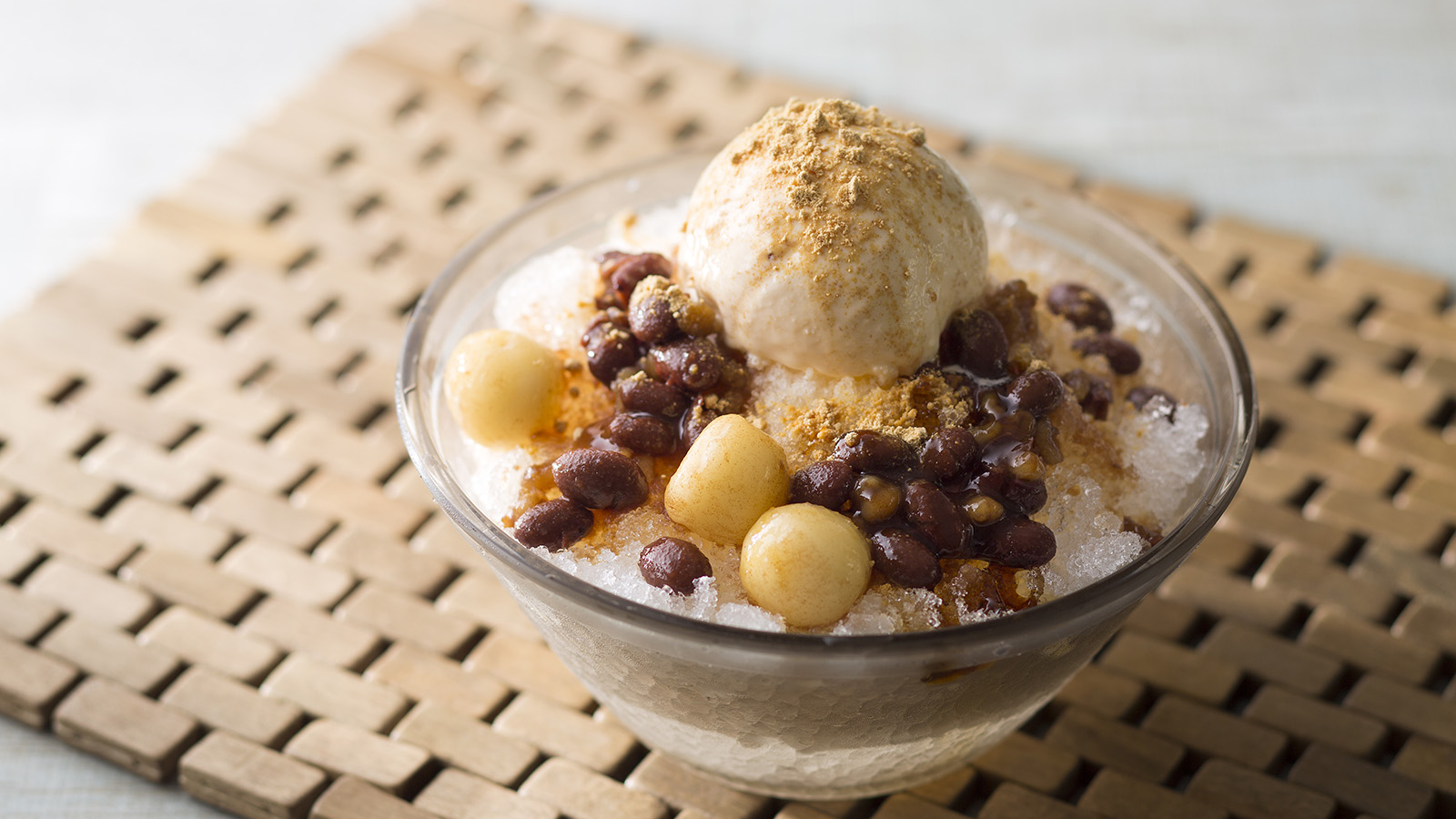 Okinawan Shaved Ice 1,000yen
※All prices include tax.
※Above menu will be provided from March 17 to end of June.
※Menu way be changed due to availability caused by weather conditions and other unforeseen circumstances.
Inquiries
+81-(0)98-965-2497
9:00 AM-6:00 PM