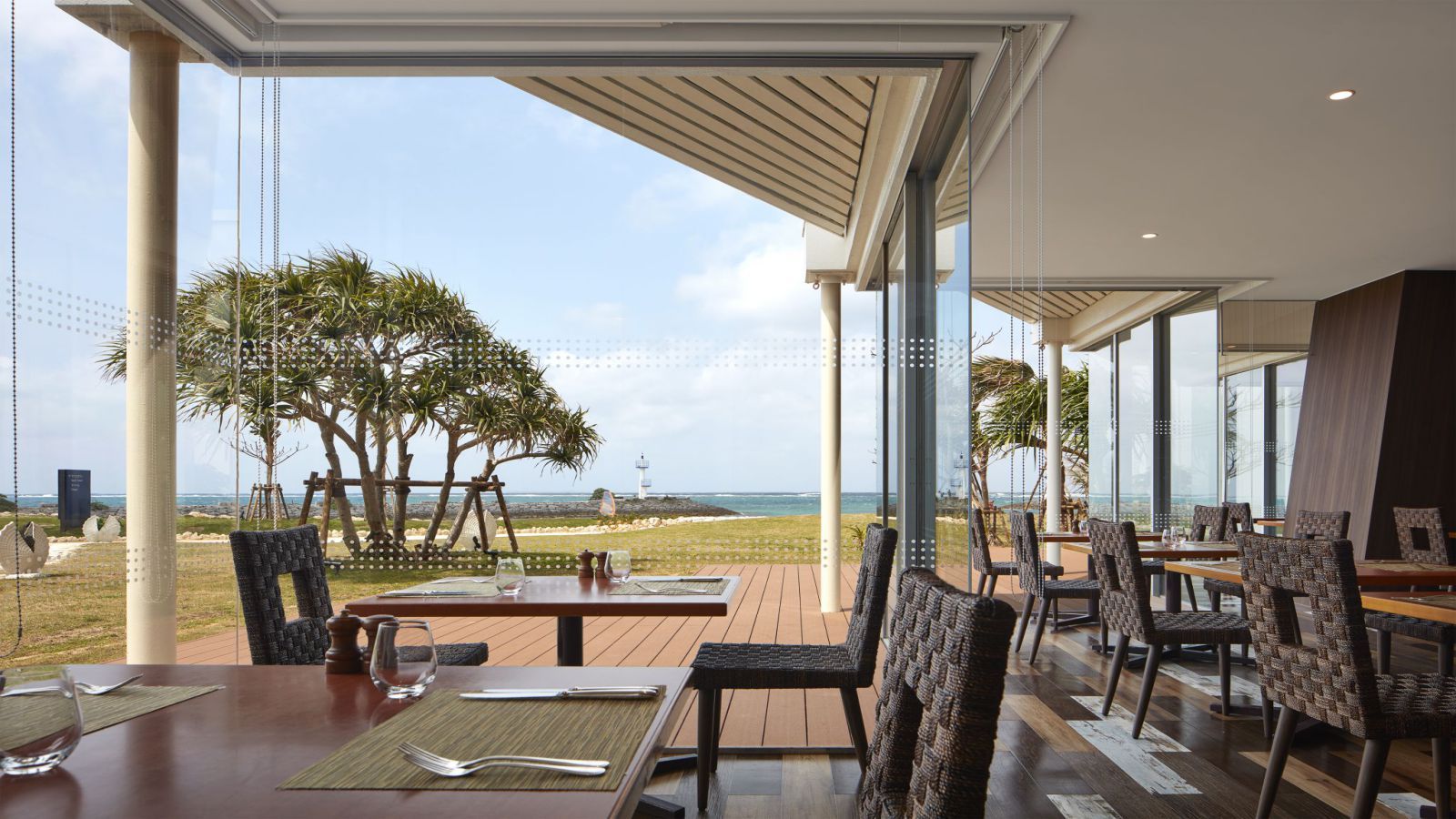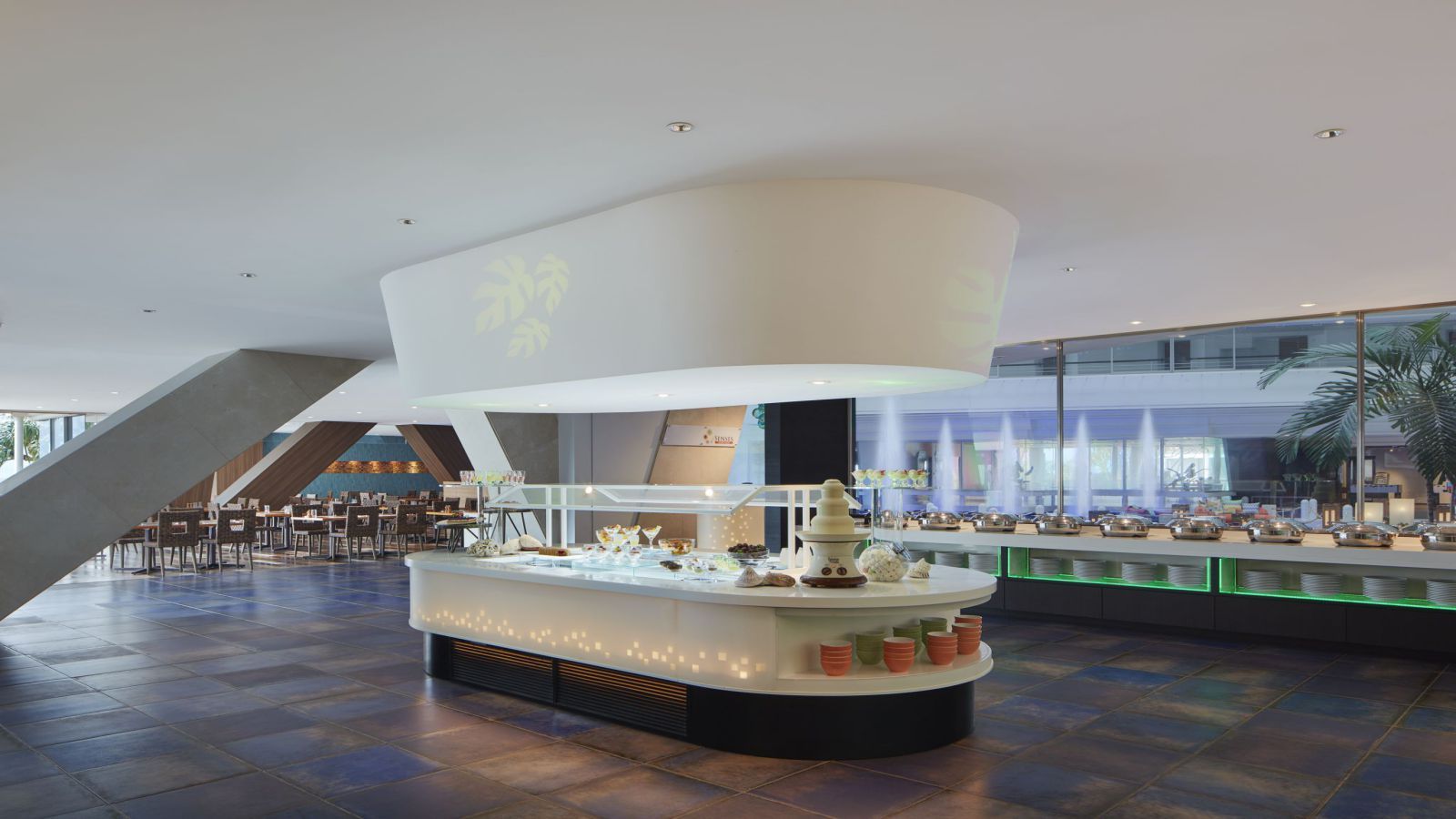 Our all day dining venue, Dining Room "SENSES" offers a wide range of dishes, from traditional Okinawan to classic Japanese and Western meals and original fusion cuisine created by our chef. Open for breakfast, lunch and dinner served in buffet style, along with an a la carte menu.
Cuisine: international, Japanese, Westerm, Okinawan
Location: Main Tower 1st Floor
Capacity: 160 seats (Inside 148 / Terrace 12)
Tel: +81-(0)98-965-2497
Openning hours: 7:00 AM-10:00 PM
Sushi & Japanese Tapas
Japan as seen from overseas. Partake in our unique world of "Wa", a fusion of traditional Japanese food presented in neo-western style.
Hours : 6:00 PM-10:00 PM
Closed on Wednesday
※Advance reservations required.
The SHERATON Meter-long Appetizer ¥6,500 /per person
【S】almon Gravlax Nigiri
【H】awaiian Roll
【E】nergy Roll
【R】ainbow Roll 
【A】ppetizer from Okinawa 2 kinds
【T】emari Sushi
【O】kinawan Seared Beef Nigiri
【N】egi-Toro Maki 
Agu Pork Shabu-Shabu Course ¥6,000 /per person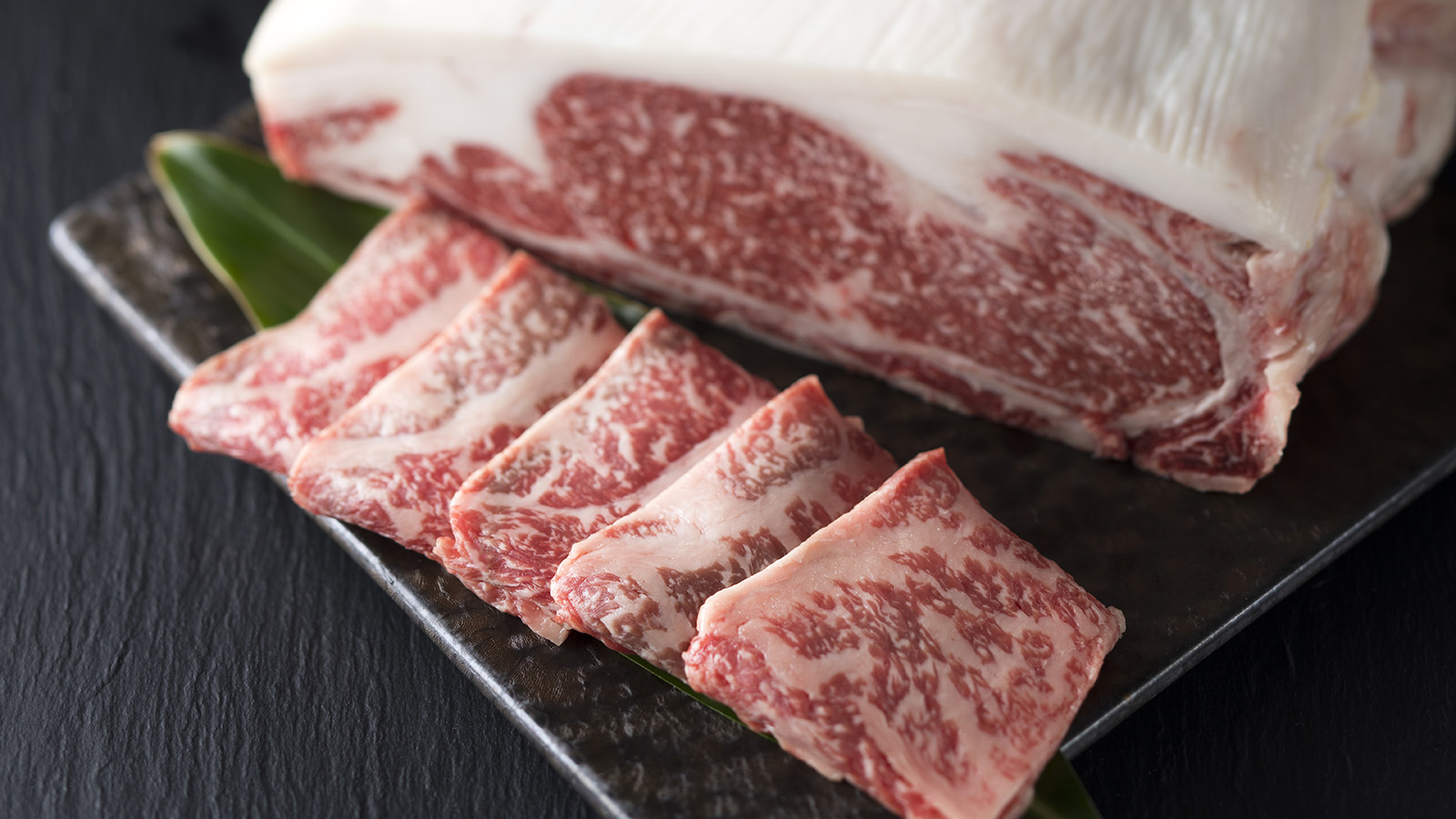 Change to Okinawan Wagyu Shabu-Shabu Course for an extra ¥4,000 /per person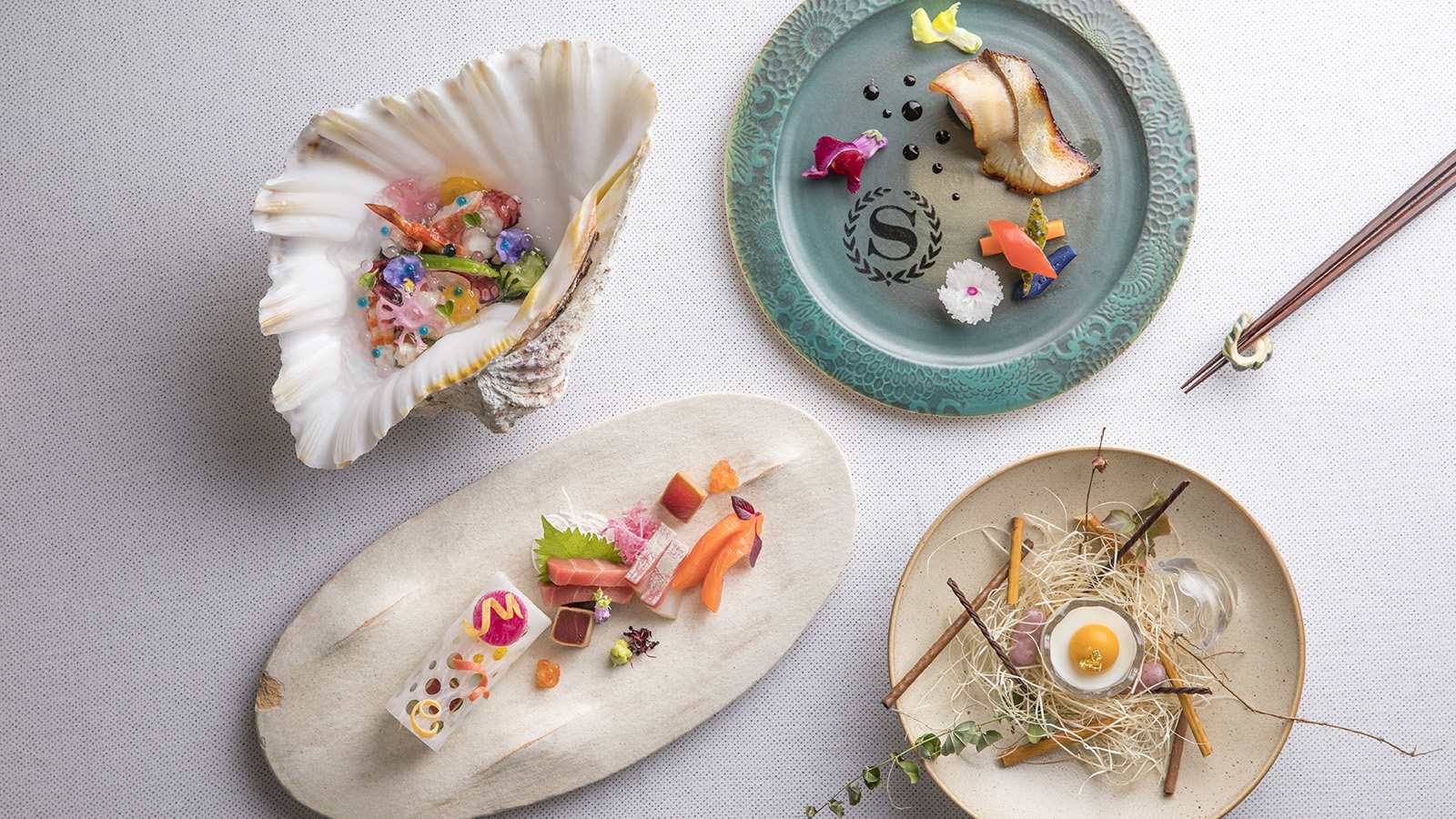 Sushi Course Chitose ¥8,000 /per person
Okinawan Delight "Ryukyu" × "Thai"
A full Okinawan dinner set with a choice of main entrée from a selection of Sunmarina specials and all-you-can-eat appetizers, local dishes and desserts.
From June 1, we feature Thailand (Siam), which had the most active trading relationship with the Ryukyu Kingdom in the 15th century. Select a Thai featured main dish cooked and served fresh from the live kitchen, along with a rich selection of appetizers such as local style tempura, salads and desserts that are served in buffet style!
Dates:June 1~ July 20

Open hours: 6:00 PM-10:00 PM

Prices (subject to tax & service charge)
Adult (13 years and up) 4,000 Yen
Child (6-12 years) 2,300 Yen
Infant (3-5 years) 1,300 Yen
Senior (65 years and up) 2,800 Yen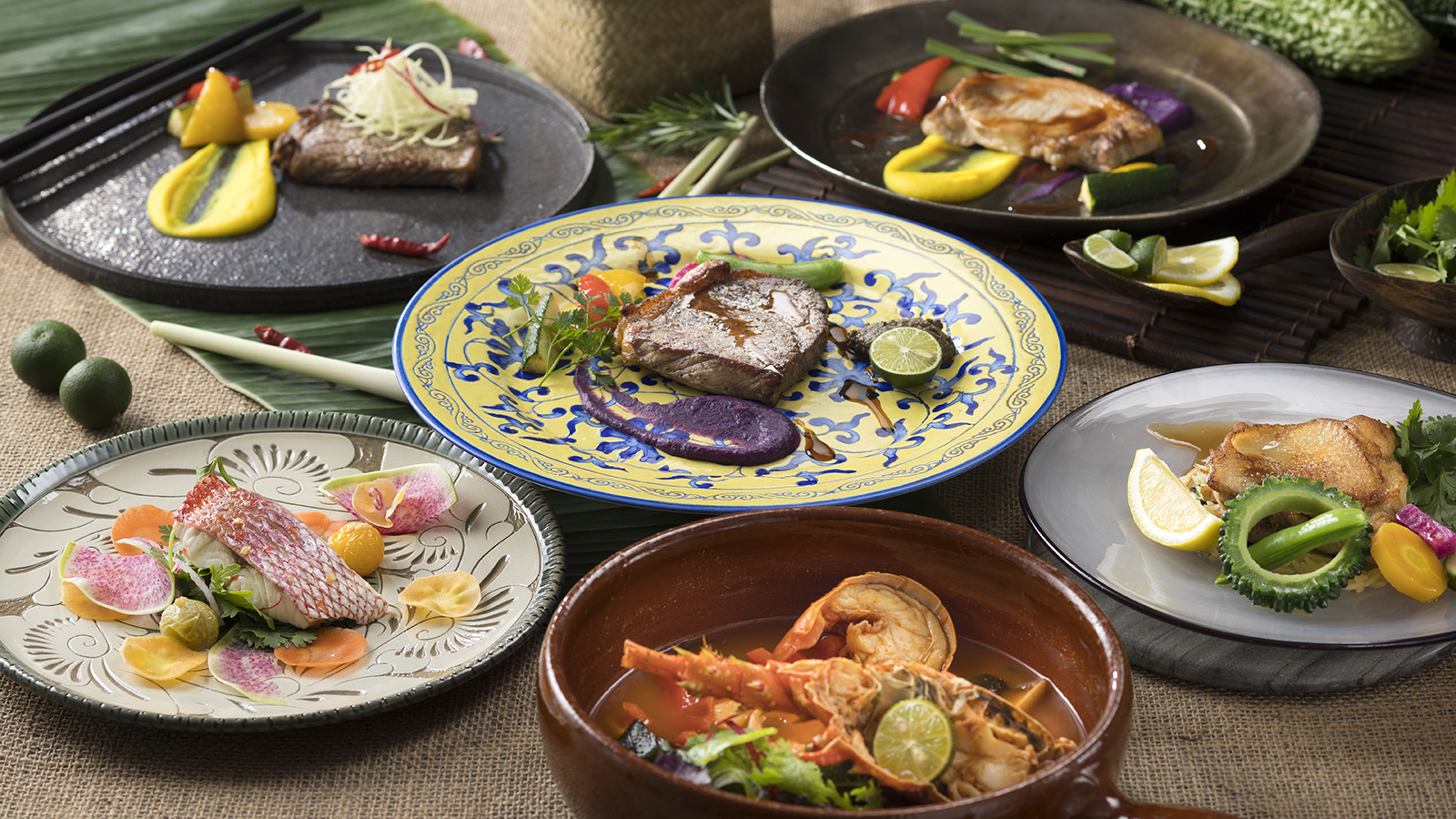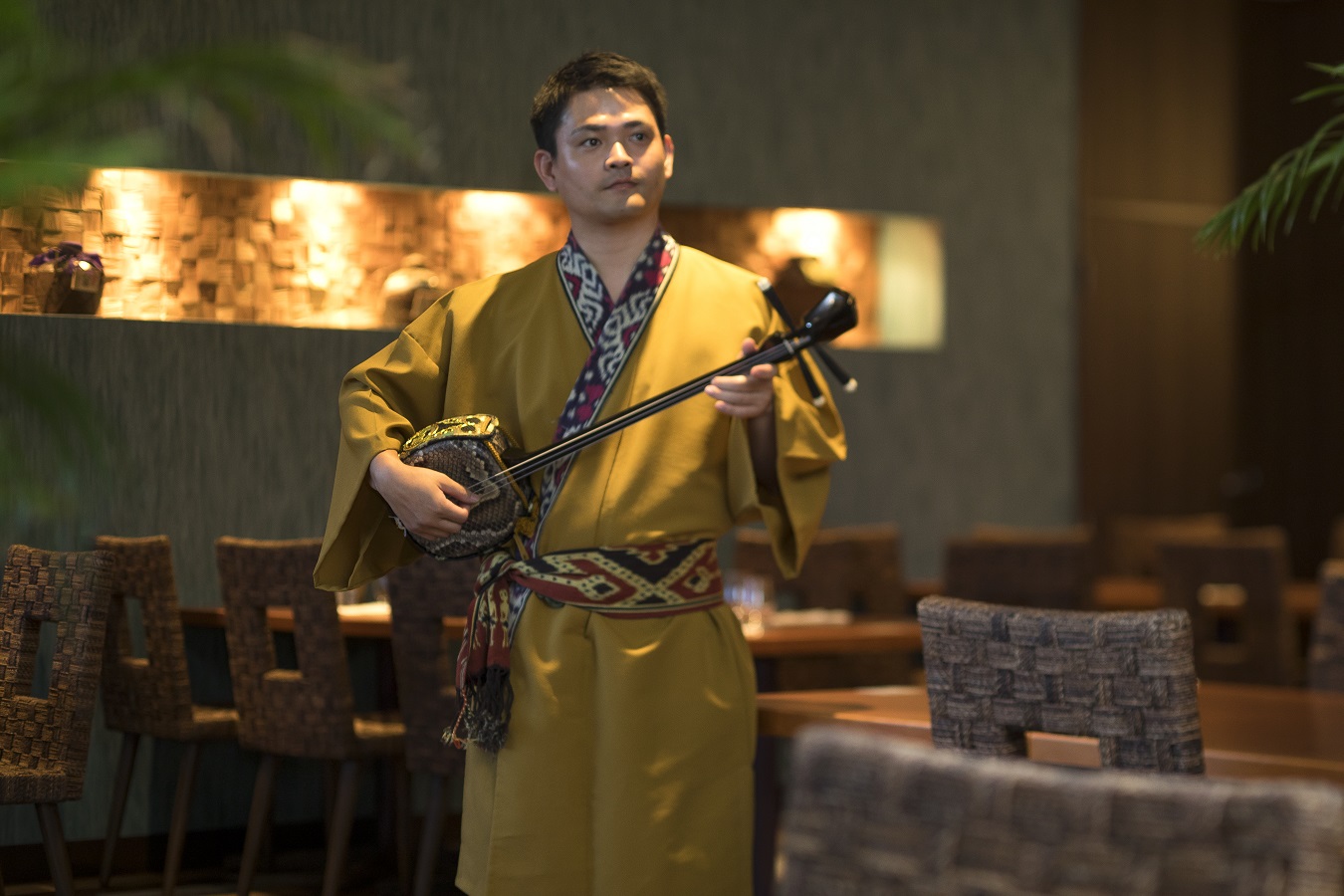 Sanshin Live
Revel in authentic Okinawan music with sound of "Sanshin" a traditional 3-string instrument that has a history of 500 years.
Held on: Saturdays
Time: 1st Show: 7:00 PM~ / 2nd Show: 8:00 PM~
Location: Dining Room SENSES
Okinawan Mangrove Crab
Our signature menu ''Okinawan Mangrove Crab''. Enjoy its moist meat featuring a distinct and sweet flavor. Revel in its goodness by eating with Cobb salad and tomato sauce spaghetti. It is definitely the best seafood that you do not want to miss.
¥6,000/per person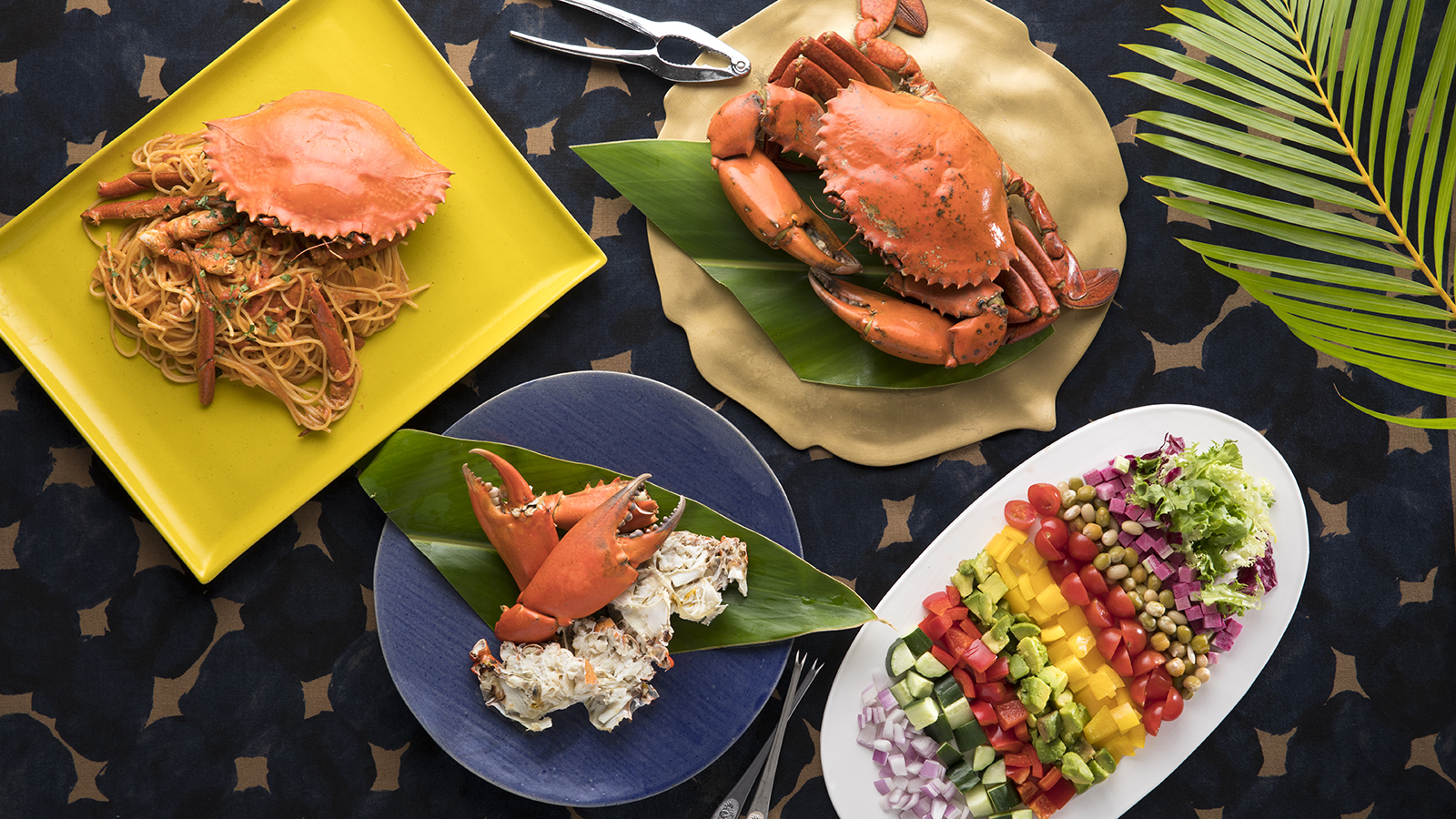 Holiday Lunch Buffet "Western and Thai"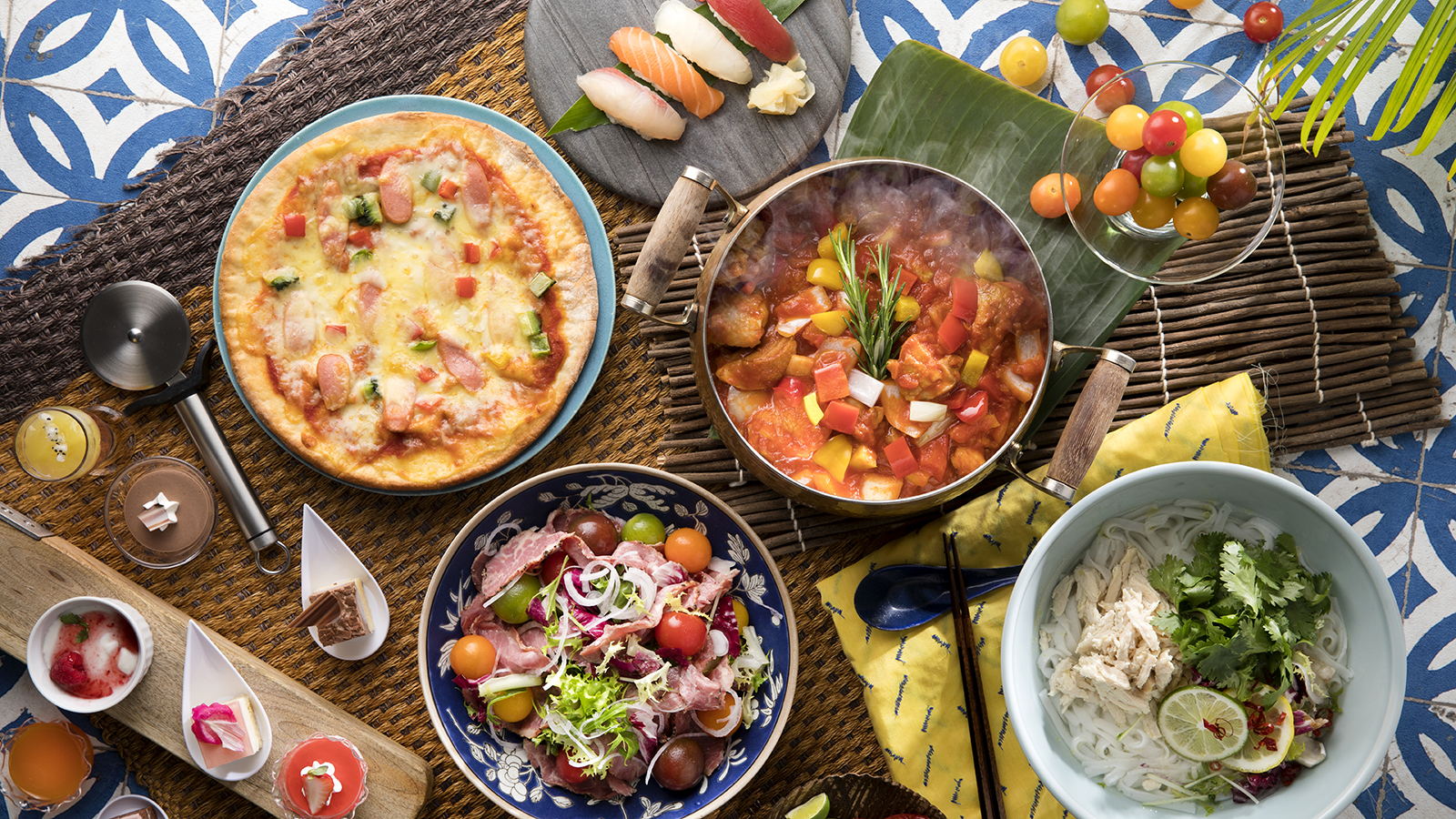 How about a gourmet weekend lunch with your family and friends? Enjoy the action as our chefs present you with freshly grilled meat at the live kitchen, and many more everybody's favorite dishes such as sushi and pasta. Your meal will be enhanced with the beautiful view of the crystal clear ocean and blue sky. From June 2, International cuisine including steak and sushi, and featuring Thai specials, all in buffet style.
Held on: June 2~ August 31
Saturdays, Sundays and Japanese National Holidays
Buffet will be held daily from July 21 – August 31!
Opening hours: ①11:30AM- ②1:30 PM-
Prices (subject to tax & service charge)
Adult (13 years and up) 2,100 Yen
Child (6-12 years) 1,000 Yen
Infant (3-5 years) 600 Yen
Senior (65 years and up) 1,200 Yen
Okinawan Vegetable Lunch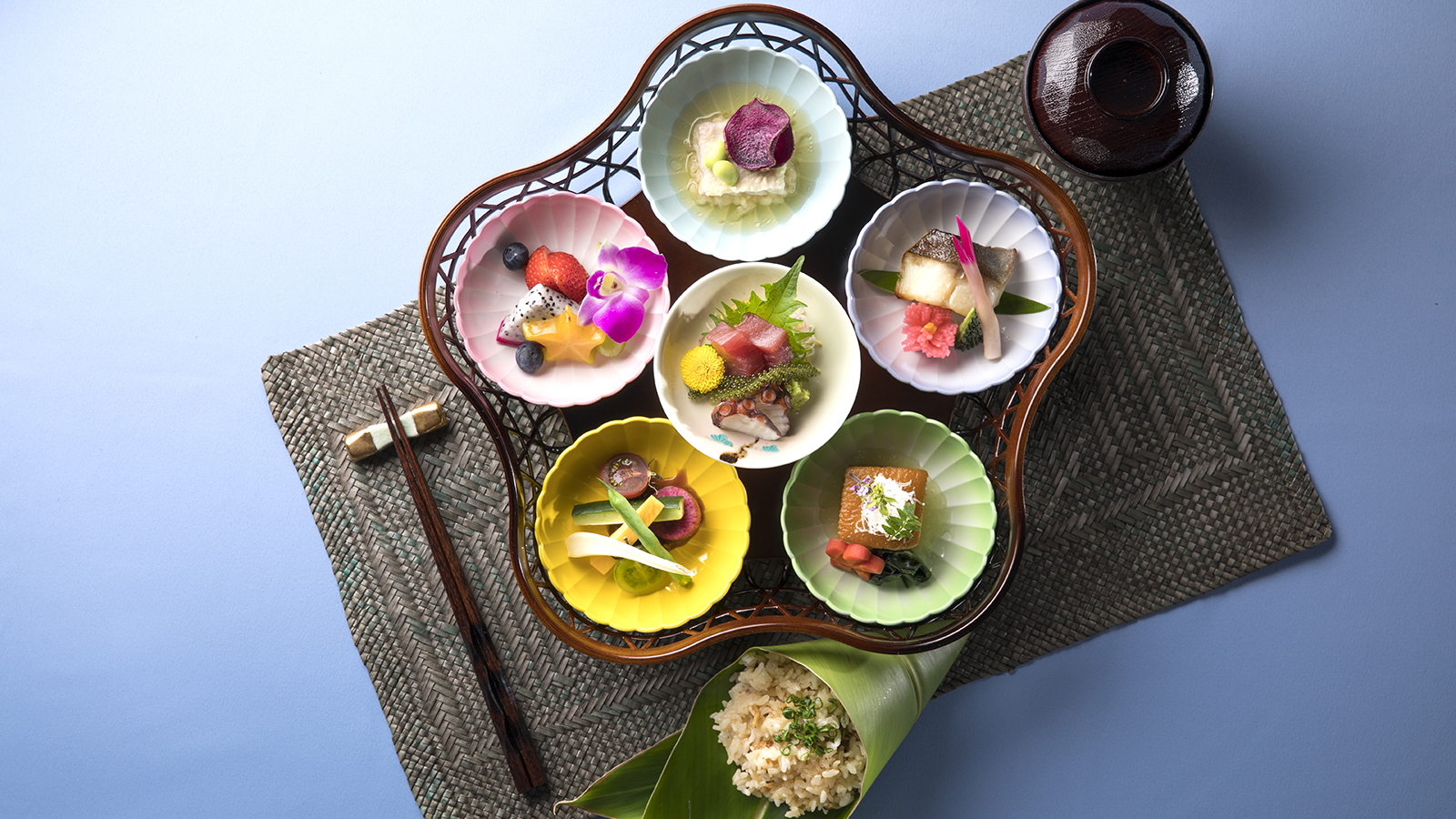 May 17 – July 20, Weekdays Only
Lunch menu using traditional Okinawan vegetables. Choose from either the Japanese style "Hanakago lunch" or the Western style "Chef's lunch".
Opening Hours:11:30 AM-2:00 PM
Price:¥2,500/per person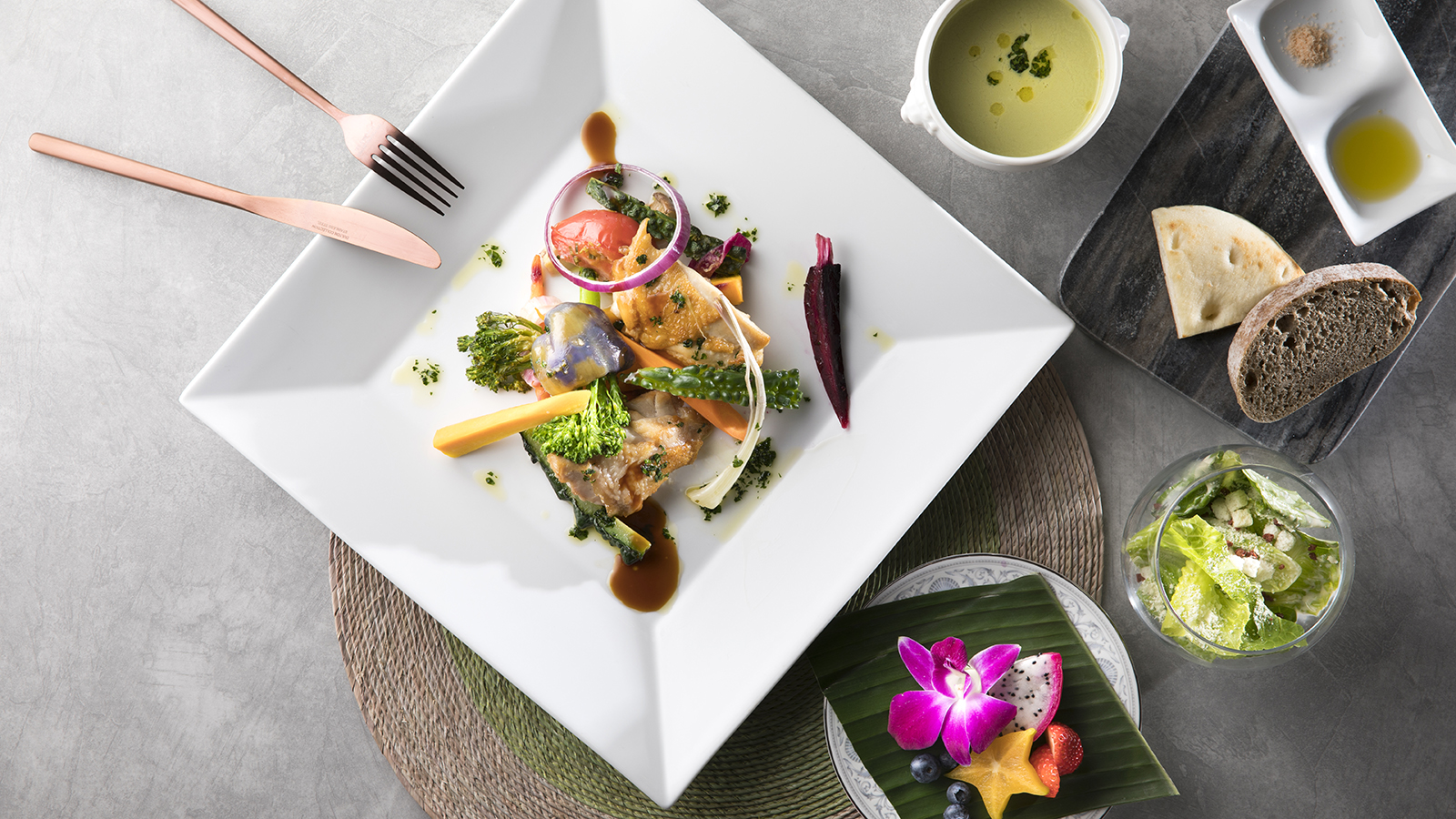 Weekdays Lunch Meal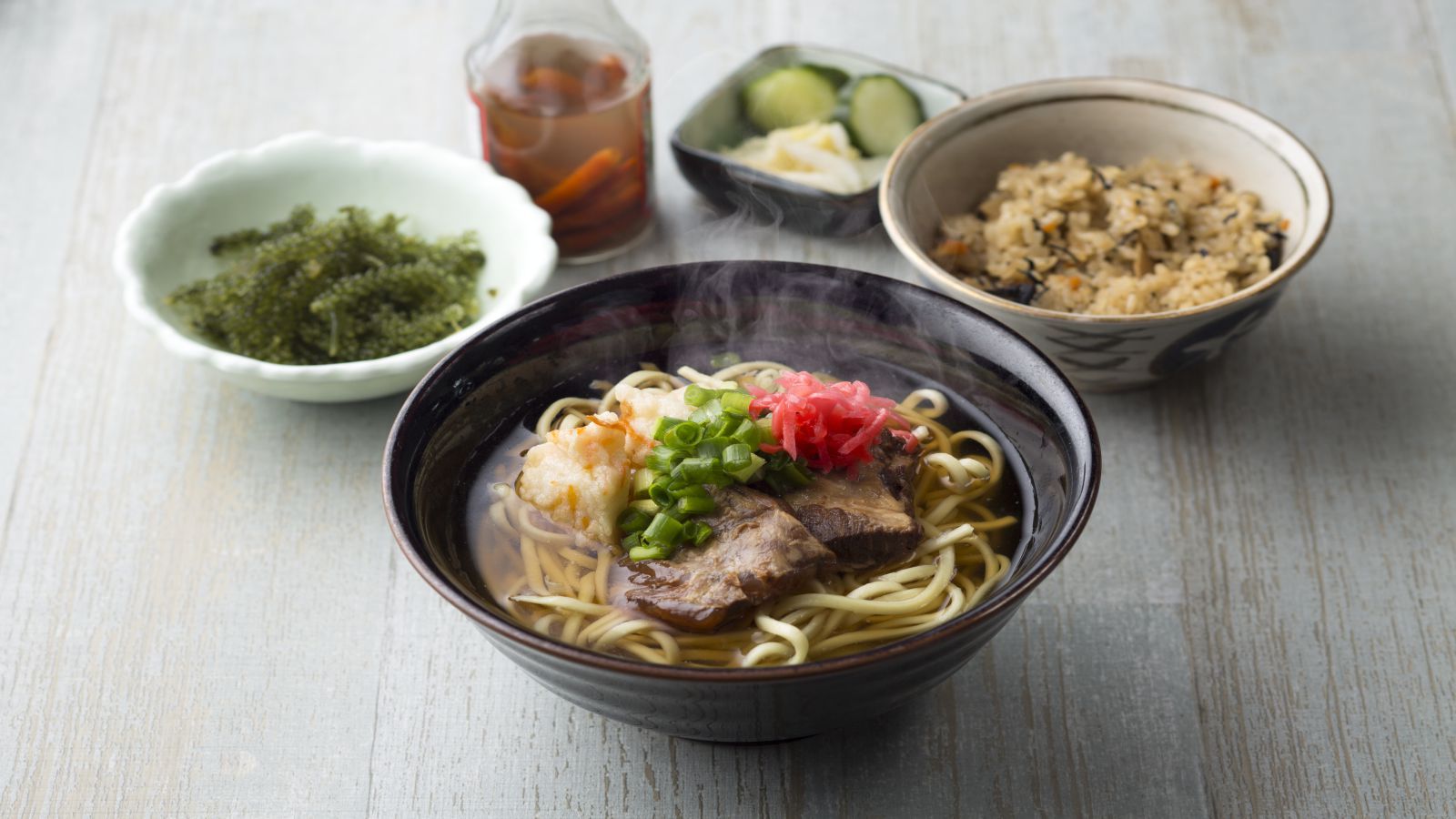 ・Pasta Lunch - 1,800 Yen
・Okinawan Soba Noodles Meal - 1,500 Yen
・Vegetable Champuru (stir-fried vegetables) Meal - 1,600 Yen
A La Carte menu also available.
Opening hours: 11:30 AM-2:00 PM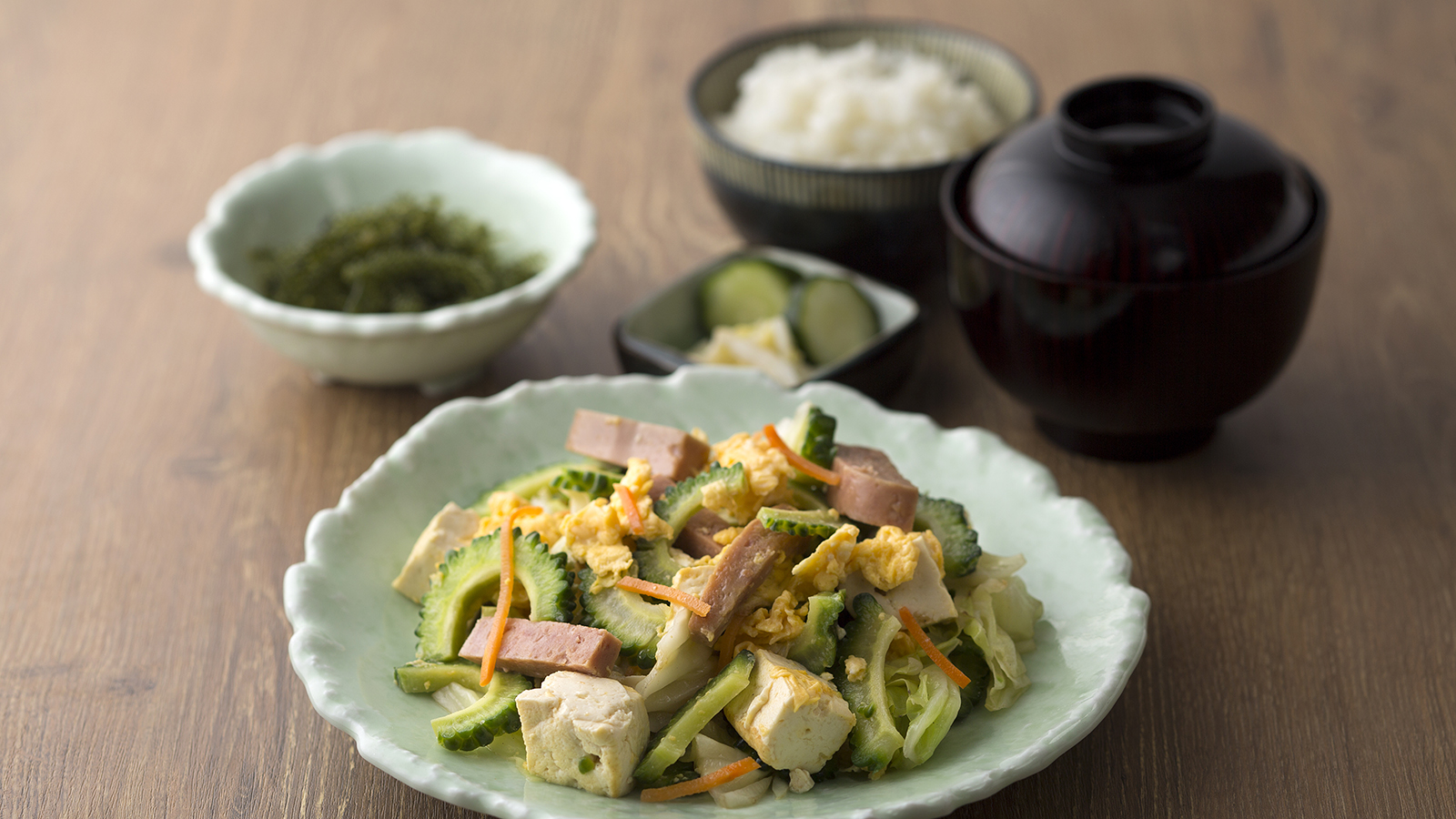 Afternoon Tea Box with BLUE SEAL
Our afternoon tea box collaborates with the American-born, Okinawa raised ice cream, Blue Seal, Start a pleasant afternoon with a three layer treasure box full of delicious appetizers, quiche, colorful burgers, fruits, crepe and ice cream.
Dates: April 2, 2018 – July 20, 2018 【Weekdays only】
Opening Hours: 12:00 PM-4:00 PM
Price: ¥3,000 per person (minimum order from 2 persons)
◆◆◆SPECIAL OFFER!◆◆◆
Offering 60 minutes of FREE sparkling wine (free-flow) for reservations made by minimum one day in advance.
Breakfast Buffet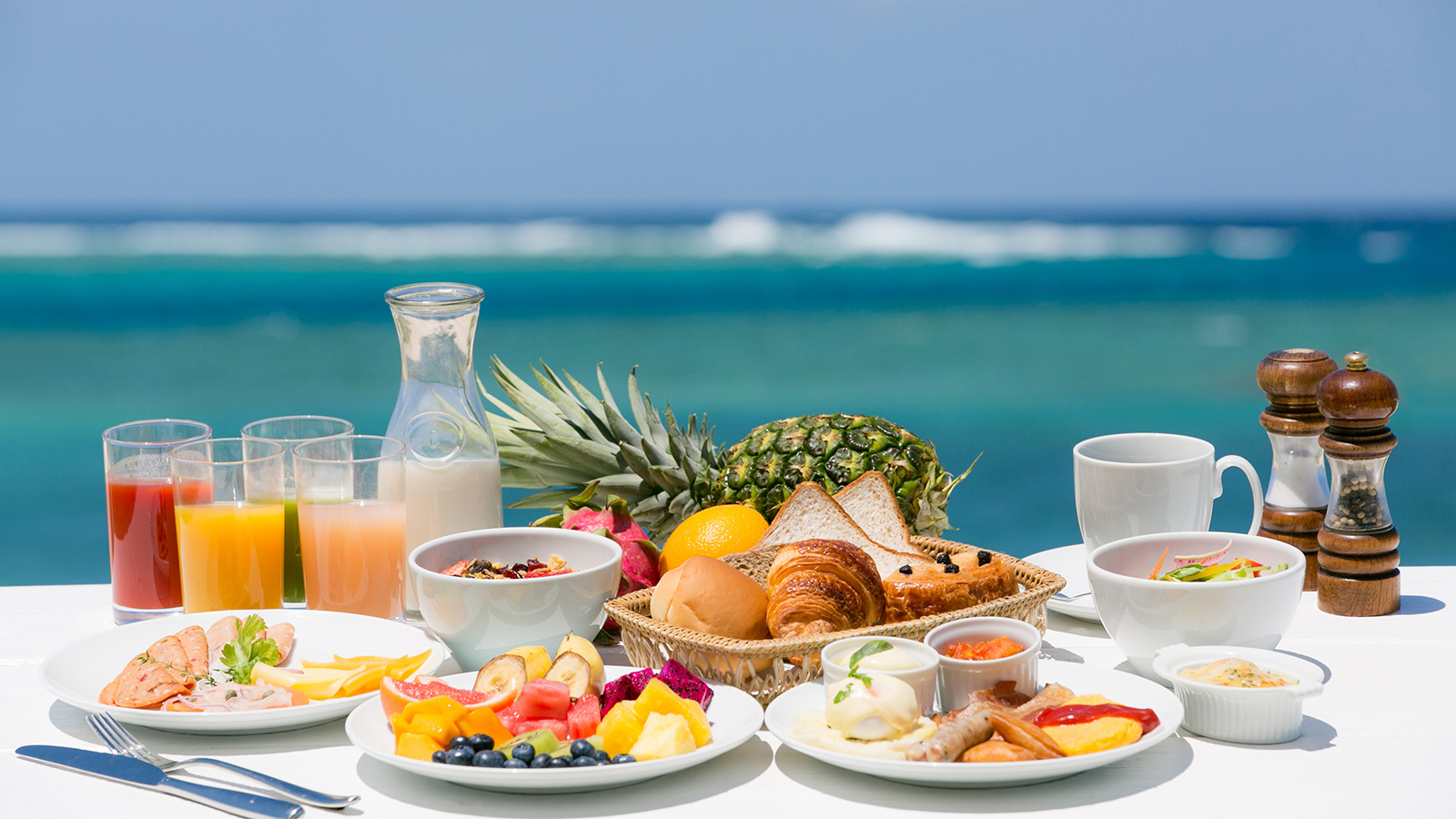 Opening hours: 7:00 AM-10:00 AM
※Subject to change without notice.
Adult (13 years and up) 3,000 Yen
Child (6-12 years) 1,500 Yen
Infant (5 years and under) FREE (with paying adult)
※Tax and service charge will be added.
※Advance reservations are highly recommended.
※Menu way be changed due to availability caused by weather conditions and other unforeseen circumstances.
Reservations and Inquiries
+81-(0)98-965-2497
9:00 AM-6:00 PM